Remodeling Trends & High ROI Projects [Updated for 2022]
Are you dreaming of a fresh look for your spaces this year? With so many interior design possibilities to choose from, you may be wondering what the top design trends in 2022 are, and what will give you the most return on your investment.
We've compiled the following home renovation and remodeling trends for this year: 
Bathroom trends
The top kitchen design trends and kitchen trends to avoid
Pantone's color of the year for 2022
We'll also share how to come up with a concept for your space, and projects that return the highest ROI when it comes time to sell.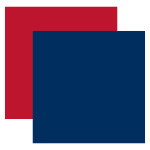 Organizing Your Design Ideas
One of the things we speak on in our free How to Work with a Contractor e-book is being prepared. An easy way to organize all of the ideas you see here and in other places is through an idea book. Houzz lets you create a free profile and idea books for each room of your home.
This way, you can easily pull up your must-haves and wants from your phone or iPad when meeting with a remodeling contractor to discuss your project. 
Let's take a look at what you can expect to see in home design this year.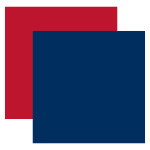 White subway tile and calacatta countertops have been a staple of bathroom design in recent years. The look was especially popular in farmhouse designs. However, this trend is beginning to phase out and more homeowners are putting an emphasis on nature-inspired designs with serene, smooth surfaces and organic materials. 
When shopping for bathroom products and materials, you will discover many options for biophilic design which brings the outdoors in with warm, neutral, and earth tones, light oak-wood vanities that are naturally elegant as well as matte black fixtures, tubs inside of the shower, and curved lines.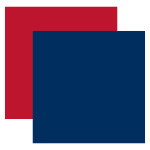 Many homeowners are adding black as an accent color through the sink, shower, and lighting fixtures because it adds a pop of color to an otherwise neutral or minimalist design. 
Additionally, there are several reasons why black is a strong color choice for the bathroom:
A thick, 3-6 inch marble slab countertop can boast a high-end look and complement black fixtures with its intricate veining. If that's out of your bathroom remodel budget, consider colored quartzite.
Black creates a clean aesthetic
White isn't the only color that can make a space feel cohesive and clean. Black can achieve the same effect, without showing dust, dirt, and grime. Instead of white cabinets and white subway tile, try a black or blue hue cabinet with a white quartz or marble countertop and black lighting and plumbing fixtures.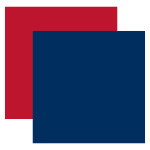 From bamboo to natural wood finishes like oak, this bathroom design trend can make your bathroom feel spa-like and contemporary. There are several ways this trend is being used. One way is underneath stone or concrete countertop slabs as a floating wood vanity. Those who enjoy a more traditional bathroom design may want to opt for granite countertops with an all-wood vanity with shaker cabinet doors or open shelving.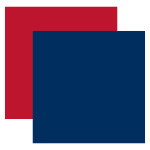 One of the most common examples of tubs inside showers is a separate room sealed off with waterproof finishes with a walk-in shower and a large bathtub inside of it. This design has become increasingly popular because it allows more room for features like dual-sided sprayers, waterfall heads, longer shower benches, and much more. 
It also makes cleaning both areas easier (you can spray it down, and minimizes the damage that comes with a traditional shower and tub set up, such as water damage to the flooring around and underneath.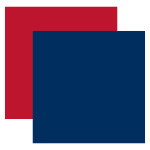 2022 Kitchen Remodeling & Kitchen Interior Design Trends
New Kitchen Materials With Color
That means going beyond the familiar kitchen cabinets, countertops, and materials and making a statement with texture. Texture can be added by selecting cabinets with curves and grooves, thicker countertops with veins and speckles to add dimension, and fixtures that integrate with the overall design of your kitchen remodel.
Colored Cabinetry Is Replacing All-White Cabinetry
Kitchens are now about pairing neutral tones with the top kitchen colors for 2022, such as deep and muted greens, rich reds, and blues. With Sherwin Williams naming Evergreen Fog as its Color of the Year, this comes as no surprise. Green hue cabinetry pairs nicely with trendy gold and black hardware and provide an upscale and regal look.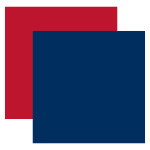 Gold and Black Kitchen Accents
Unlike the bright brass hardware that was popular in the late twentieth century, today's modern gold hardware is a bit more muted and often has a matte finish. We're seeing the remodeling and interior design industries pairing gold kitchen fixtures with black fixtures and appliances to add contrast or as a stand-alone dominant finish.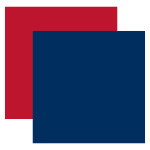 With social distancing brought on by the pandemic these last couple of years, the kitchen has served as a central place to come together as well as home office spaces. 
Therefore, a want for more space and storage via a double island is rising as one may serve as an area for food prep, and the other can be a customized area to work on crafts, entertain, and provide pull-outs and storage found in most office spaces. 
If your kitchen allows for it and it's an element that will increase your kitchen's functionality, a discussion with your contractor can bring to light design possibilities.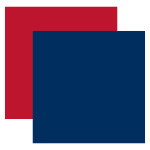 Custom Kitchen Cabinetry and Organization
Kitchen cabinetry is no longer just for storing cookware and dishes. The modern kitchen is multi-faceted and utilitarian. Homeowners want a space that functions and looks good while doing it. 
Houzz's 2022 U.S Kitchen Trends Study showed that the popularity of built-in specialty organizers is only increasing, with more than half of homeowners upgrading their space with storage solutions.
From cabinetry designed to showcase spices and bakeware to simple things like a pull-out paper towel roll, getting creative with storage helps a kitchen look and function better. Expect to see customized kitchen storage designed with comfort in mind and intimate nooks and open shelving for showcasing or housing appliances and kitchen details.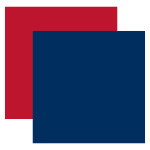 Home Projects With The Highest ROI In 2022
Now that you know the hottest design features for your home, it's time to take a look at the projects that will provide you with the highest ROI. The data below was taken from the 2021 Hanley Wood Cost vs. Value Guide. Nationally, here are the five projects with the greatest ROI in the report's mid-range cost category:
Garage Door Replacement (93.8% ROI)
Average Cost: $3,907
Average Resale Value: $3,663
Manufactured Stone Veneer (92.1% ROI)
Average Cost: $10,386
Average Resale Value: $9,571
Minor Kitchen Renovation (72.2% ROI)
Average Cost: $26,214
Average Resale Value: $18,927
Window Replacement (Vinyl) (68.6% ROI)
Average Cost: $19,626
Average Resale Value: $13,297
Siding Replacement (69.4% ROI)
Average Cost: $19,385
Average Resale Value: $12,332
Deck Addition (Wood) (65.8% ROI)
Average Cost: $16,766
Average Resale Value: $11,038
Entry Door Replacement (Steel) (65% ROI)
Average Cost: $2,082
Average Resale Value: $1,353
Midrange Bathroom Remodel (60.1% ROI)
Average Cost: $24,424
Average Resale Value: $14,671
Get a Free Remodeling Consultation & Project Quote