Your Remodeling Project & Our Process
We offer a one-stop solution to whole-house remodeling.
Our process provides collaboration, innovative designs, quality construction, and customer satisfaction.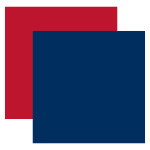 After dealing with your outdated, cramped, and lackluster space for some time, you are ready to start your remodel. You have concepts that inspire you, ideas of your own, and are eager to find a remodeling company in Union County, NJ, to help you realize your dreams.
Embarking on a remodel can be exciting if you choose a local remodeling company that understands your vision and expectations.
In our 30+ years in business, the #1 mistake we see homeowners make is assume that all remodeling companies operate equally.
Failing to discuss how each company you are considering approaches a remodeling process can cause you to be too involved in various facets and phases of your remodel when you do not want to be. 
When you contact us for a free consultation and quote, we will schedule a time and date to meet with you in person or over the phone to discuss your project in detail. We review your frustrations, wants, needs, budget, and how our team will work each phase of your remodel.
We also discuss how involved in the process you would like to be. Some homeowners want updates as they occur, and others are fine with a recap. Understanding what you expect helps us to form a communication cadence that works best for you.
With an overview of your inspiration, expectations, and budget, we begin preparing your free quote and a rough timeline for your remodel. It is your first look at how our company processes your ideas and requests and provides solutions. We will then send the quote to you for review.
Should the preliminary project specifications work for you, we will schedule your initial design meeting.
Whether you have hired an architect or designer before our involvement or have chosen to work with a vetted professional from our extended team, all experts will collaborate to lend their expertise, foresight, and planning skills to your project's design and build. Doing so provides clients with the detailed scope of work and efficiency they want from their home remodeling experience.
With a greater understanding of the scope of work and your material and product selections in hand, our team works to create a detailed proposal and a more accurate timeline for the construction of your remodel. You will receive a cost for your remodeling project based on all the information collected up to this point. Once you approve its contents, we will send you a construction contract as the first step of the next phase of your remodel.
A pre-construction meeting gets held with you, your project managers, and the specialty trade professionals involved in your remodel. It allows our construction team to build rapport with the client whose home they will soon be working on. It is also an excellent opportunity for all household members involved in the remodel to address questions they may have on punch list items like pulling permits (which we do), communication cadences, job site cleaning expectations, and more.
As construction moves forward, your project manager will oversee the scheduling and progress of specialty trades, timeline, quality of work, and budget. Additionally, we use a dust management system to capture and eliminate dust from floating around your home and causing asthma attacks and allergy flare-ups.
Once your project's construction is complete, we do a walkthrough with each professional involved in your remodel to ensure that all checklist and blue tape items are complete. 
After that, we do a walkthrough with you to explain how your products or appliances work, give you instructions on how to best clean and care for them, and review warranties and paperwork. 
If anything should need tweaking or repair, you can call our office, and we will schedule our team to come out and resolve your concerns.  
We stand behind our work. With 30+ years in the business, you can rest assured we will be there for you today, tomorrow, and down the road.
Behind Every Before & After is a Process
These are the results of ours.
People Say the Nicest Things
"I'm an interior designer in the area. I've used Mike and his team on countless projects over the past 10 years. We just completed another a few weeks ago. His team is always wonderful, trustworthy and meticulous. "
"I'm thrilled with the work they did. Very content with the price we paid, and so grateful for their attention to every detail, which makes all the difference in the world. I would recommend SEI to anyone looking to remodel or add new space."
"My husband and I have worked with many contractors and the quality of craft, attention to detail, pace, and the absolutely delightful team of employees that SEI offers is unmatched. SEI is professional and qualified in every sense of the word!"
Check Out Our Local Remodeling Services