Whole-House Remodeling and Renovation Services
Get a Free Project Consultation & Quote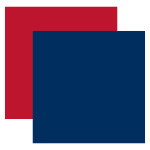 Interior & Exterior Home Updates
At SEI Construction, Inc, we believe in creating amazing spaces. We pride ourselves on offering homeowners a one-stop experience for all their home update needs. Our interior and exterior remodeling and renovation services cover any room in your home, its exterior, or nearby extensions like garages, decks, and pool houses.
Quality Interior & Exterior Home Improvement Services
You won't receive "cookie-cutter" results from us. We discuss your goals and propose special features for a custom space that reflects your style, taste, and personality.
On top of that, our professional staff keeps you and your family top of mind by striving to create a positive and enjoyable project experience from concept to completion.
Our Interior & Exterior Remodeling and Renovation Services
Custom carpentry & cabinetry
Professional home painting
Kitchen and bathroom updates and repairs
Fireplace surround updates
Window upgrades and installation
Planning Your Interior or Exterior Renovations
Discover answers to frequently asked questions and get insight from our team of expert professionals.
What is The Difference Between a Renovation and a Remodeling Project?
The words "renovate" and "remodel" are often used interchangeably in the home improvement industry. However, these terms entail two very different things for professionals working in one or more of these industries. Essentially, the difference between them is that a renovation refers to restoring something to a previous state, while a remodel refers to creating something new.
What Are Good Exterior Color Combinations For Your Home?
The first thing everyone sees is the exterior of our homes. It can set the tone, define your style, and welcome guests. With so many color combinations to choose from, it is important to consider architectural details and their impact on curb appeal. Read More
How to Start a Home Renovation Project
In our 30+ years of working with homeowners throughout Central New Jersey, we have come across some great home updates that have added significant value to homes and some DIY projects that have cost homeowners money rather than saving them money. 
The most successful home projects are those with plans and foresight. 
We've put together an interior renovation checklist as a step-by-step guide. Read More
Check Out Our Local Remodeling Services