Westfield, NJ Bathroom Remodeling & Renovation Services
Get a Free Bathroom Remodeling Consultation & Project Quote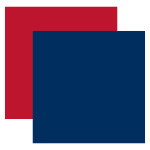 You can trust our team of specialty trade professionals, designers, and bathroom remodeling contractors out of Westfield, NJ, to take your ideas from concept to completion. For 30+ years, we have transformed outdated, deteriorated, dysfunctional layout bathrooms into stylish ones with beautiful and durable materials, products, and amenities.
Local Bathroom Remodeler Services
You have likely put this project on hold for some time and are eager and nervous to begin your search for a local bathroom remodeler. We put our client's minds at ease with our comprehensive remodeling approach. 
Clients receive a remodeling process with thorough planning, quality craftsmanship, and outstanding customer service — every step of the way.
Your Bathroom Remodel Process With SEI Construction, Inc.
The process starts with a no-obligation consultation to review your frustrations, wants, needs, budget, and more.
With an overview of your inspiration, expectations, and budget, we provide you with a free bathroom remodeling quote. 
Suppose you decide to move forward with our construction services. In that case, we will collaborate with your project's hired architects, designers, and more to join design/build efforts, align goals and priorities, and reduce risk.
With all project details in hand, we prepare a proposal with a breakdown of the scope of work for your bathroom remodel's build and customization.
Once you approve the proposal and sign the contract, we schedule a pre-construction meeting to discuss communication cadences, job site cleaning expectations, and more.
As construction moves forward, we will oversee the scheduling and progress of specialty trades and your project's timeline, quality of work, and budget. Rest assured that our streamlined process, team, and BuildClean Dust Control System will provide you and your family with a worry-free remodeling experience.
A post-construction walkthrough with each professional involved in your remodel ensures that all checklist and blue tape items are complete.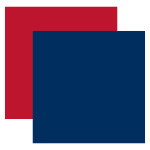 Westfield's Top-Rated Bathroom Contractor
Share your ideas, inspirations, and everything you want your space to become. Our team will create a one-of-a-kind bathroom layout that is functional, beautifully configured, maximizes efficiency, and is custom-built and designed for your remodeling budget and vision.
Best of all, clients know what to expect at every step. Using the latest tools and technology, we provide renderings you can virtually walk through to see what your proposed new design would look like with plumbing and electrical reconfigurations, wall knockdowns, and more. 
Put our vast experience and detailed process to work for you and discover firsthand why over three decades of clients have made us their go-to bathroom remodeler.
Traditional Bathroom Design & Build
Transitional Bathroom Design & Build
Modern Bathroom Design & Build
Bathroom Updates & Upgrades
Bathroom Additions & Extensions
Powder Rooms & Kids Bathrooms
Planning Your Bathroom Remodel
Discover answers to frequently asked questions and get insight from our team of expert professionals.
How Much Does a Bathroom Remodeling Project Cost?
You can go two routes: the seller or the forever home route. If you plan to sell your home, you will want to start your bathroom remodel budget by looking at what homes that had updates made to the bathroom sold for in your area. 
Everybody's bathroom style preferences are different. Select neutral finishes and a modest budget from which you'll likely see a return on investment when you sell. Check out Hanley Wood's Cost vs. Value guide to determine how much to spend on your small to mid-range New Jersey bathroom remodel. 
If this is a forever home project, make a wish list with wants and needs. The best bathroom remodels in Westfield, NJ, and surrounding areas feature efficiencies that make morning and evening routines convenient and style preferences that give the appearance of a truly custom bathroom remodel. 
As with the example above, we suggest you visit the Cost vs. Value guide and select the small, mid-range, or major bathroom remodel category to see the costs for these project sizes and their ROI.
Remember that materials and products can keep the project within budget or make you go over budget, depending on your selections. And because you don't always know what lies underneath a floor or behind a wall until demolition begins, you must factor in "unforeseen" costs when planning your budget. We suggest you factor 10 to 20 percent of your total remodel cost for unforeseen expenses. You can apply the funds towards bathroom design upgrades if there are no issues.
What is Universal Bathroom Design?
Universal design is the term used to describe a bathroom design that grows with you as you age, hence aging-in-place.
A modern approach to grab bars would be a step-in tub or curbless shower (a walk-in shower). Both alternatives come in various stylish options (more below) that don't give off the cold and hospital-like look most people associate with universal design.
Check Out Our Local Remodeling Services