Basement Remodeling in Westfield, NJ and Central New Jersey
Get a Free Basement Remodeling Consultation & Project Quote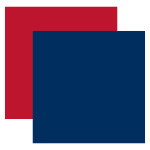 Are you ready to unlock the full potential of your basement? At SEI Construction, Inc., we specialize in turning your underutilized basement space into a functional, beautiful, and welcoming part of your home. Our professional remodeling team proudly serves Westfield, NJ, and the entire Central New Jersey area. With our years of experience and dedication to quality craftsmanship, we can help you create the basement of your dreams. Whether you're looking to add extra living space, a home office, a playroom, or a stunning entertainment area, we have you covered.
Our Basement Remodeling Services
Basement Bar and Entertainment Area
We start from scratch, transforming your basement into a new living space.
Customized design and layout to match your vision and needs.
Expert guidance on selecting materials, colors, and finishes.
Electrical, plumbing, and HVAC installations for a complete living experience.
Create a cinematic escape right in your home.
High-quality audio and visual system installations.
Comfortable seating and lighting for the ultimate movie night.
Acoustic enhancements for exceptional sound quality.
Craft a productive and inspiring workspace.
Custom-built desks, shelves, and storage solutions.
Optimal lighting and electrical outlets for electronics.
A serene environment to boost your work efficiency.
Design a fun and safe space for kids of all ages.
Soft flooring options for comfort and safety.
Creative storage solutions for toys and games.
Welcome guests with a comfortable retreat.
Private bedroom, bathroom, and sitting area.
Give your guests a five-star experience.
Basement Bar and Entertainment Area
Create an inviting space for social gatherings.
Custom bar design and construction.
Built-in shelving for glassware and beverages.
Ample seating and entertainment options.
Build your personal fitness haven at home.
Specialized flooring for exercise equipment.
Mirrors, lighting, and ventilation for a motivating workout space.
Why Choose SEI Construction Inc. for Your Basement Remodel?
At SEI Construction Inc., we understand that your basement is more than just a storage space; it's an opportunity to enhance your lifestyle and add value to your home. Here's why homeowners in Westfield, NJ, and Central New Jersey choose us for their basement remodeling needs:
We bring decades of experience in basement remodeling to every project.
Our team consists of skilled craftsmen, designers, and contractors.
We stay up-to-date with the latest industry trends and techniques.
We don't believe in one-size-fits-all solutions.
Every basement remodel is tailored to your unique preferences and needs.
We work closely with you to bring your vision to life.
We source high-quality materials and finishes for lasting results.
Our partnerships with reputable suppliers ensure top-notch products.
Precision and attention to detail are at the core of our work.
We take pride in delivering flawless finishes and meticulous installations.
Transparent Communication
We maintain open and clear communication throughout the project.
You'll always be informed about progress, changes, and any challenges.
We offer competitive pricing without compromising on quality.
Our team works efficiently to maximize your budget.
Your Basement Remodel Process With SEI Construction, Inc.
  - We'll schedule a meeting to discuss your ideas, budget, and timeline.
   - Our team will provide expert advice and design suggestions.
   - Together, we'll create a detailed plan for your basement remodel.
- Our designers will work on creating a 3D rendering of your basement project.
   - You'll have the opportunity to review and make any necessary adjustments.
   - We'll finalize the design and provide a comprehensive project proposal.
  - Once you're satisfied with the design and proposal, we'll start the remodeling process.
   - Our team will handle all necessary permits and approvals.
   - We'll set a project timeline and keep you informed of progress.
   - Our skilled craftsmen will bring your basement remodel to life.
   - We'll provide regular updates and address any questions or concerns.
   - Quality control is a top priority throughout the construction phase.
   - We'll conduct a thorough final inspection to ensure every detail is perfect.
   - You'll have the opportunity to inspect the completed project.
   - Once you're satisfied, we'll hand over your transformed basement.
   - It's time to enjoy your newly remodeled basement to the fullest.
   - We're here to address any post-project questions or concerns.
   - Your satisfaction is our top priority even after the project is completed.
Why Choose SEI Construction Inc. for Your Basement Remodel?
Don't let your basement remain an underutilized space any longer. Let SEI Construction Inc., turn it into a functional, stylish, and comfortable part of your home. Our dedicated team is ready to bring your vision to life, whether it's a home theater, a home office, a playroom, or any other transformation you desire.
Contact us today to schedule your initial consultation and take the first step towards your dream basement remodel. 
Get a Free Basement Remodeling Consultation & Project Quote
Check Out Our Local Remodeling Services