Basement Remodeling Contractors & Basement Project Must-Knows
You've likely been planning your basement remodel for some time. Whether you've just gathered concepts from the internet or you require basement finishing, you want it done right. Asking your contractor these questions and avoiding common misconceptions before you hire will eliminate a lot of headaches.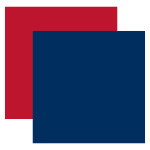 Questions to Ask Your Basement Remodeling Project Contractor
When we meet with homeowners to discuss any project, one of the areas we always stress is making sure whoever you hire to complete your basement remodel ideas is a good fit. While there's no app to swipe right or left on, there are several resources that provide consumer reviews, free estimates and project galleries of the work a company has completed. Popular sites include:
Houzz
Home Advisor
The Better Business Bureau
After vetting your basement construction company, knowing what to ask is just as important. We've outlined a few must-ask questions to make the interview and elimination process a breeze.
HOW LONG HAVE YOU BEEN IN BUSINESS?
This allows you to get an idea of how many projects a company has completed and the level of experience they have. Generally speaking, five plus years is a decent amount of time for a company to gather the knowledge and skill set necessary for most popular remodeling projects.
We've all heard this remodeling horror story: A company quotes a cheap remodeling price, starts a project and never finishes. Having the ability to complain to your state's licensing board will provide you with the option to seek damages in civil court as a recourse.
ARE YOU INSURED, AND FOR HOW MUCH?
A lot of things can go wrong when you're running saws and nail guns. Your contractor should be insured for at least the value of your home against the possibility of someone being injured.
WHEN WILL YOU START AND FINISH?
Don't be afraid to ask the company to commit to a soft timeline. This should be a framework, not dates carved in stone. Basement projects take time, and unforeseen situations sometimes present themselves once flooring gets pulled and walls come down. However, a specified time frame allows for regular occurring activity, decreasing the possibility of downtime.
WILL YOU BE PULLING THE PERMITS?
Every basement project requires a permit. If you don't get one, you leave yourself at risk. The company should be willing to do this for you.
DO YOU HAVE PRODUCTS SPECIALLY DESIGNED FOR BASEMENTS?
Because a basement may have crawl spaces and is more prone to moisture problems; the company you choose should have working knowledge of basement waterproofing, basement finishing systems and building products made especially to minimize mold and moisture. Experience in foundation repair is also a plus.
WILL I RECEIVE A DETAILED DRAWING, SCOPE OF WORK AND FIXED PRICE?
You should receive renderings, a detailed scope of work that includes each phase of the basement remodel and a proposal with a payment schedule.
HOW WILL I MAKE MY MATERIAL SELECTIONS?
You may have design ideas for your basement remodel, or you may be uncertain on what to choose. Some companies will have you pick products at your local Home Depot, Lowes or other big box store. Other companies will have a designer on staff to help you map the square footage and select finishes for your new living space.
DO YOU PROVIDE WARRANTIES?
As with any home remodeling project, overtime you may need to repair products and materials that have cracked, chipped or stopped working. This is where warranties pay off. Ask each company you interview what products/services are covered by them and which are covered under the manufacturer.
WHY IS YOUR PRICE DIFFERENT FROM THE OTHER QUOTES I GOT?
The company you choose should explicitly provide you with what is and isn't included in the quote. This way have a complete understanding of the project they've outlined. From there, you can compare each company's approach and process in relation to the cost.
In addition to the tips above, we offer a guide to choosing the right contractor. This guide takes the guesswork and frustration out of the hiring process. You'll get detailed insight and figures for each of the following:
Verifying licenses
How to verify insurance coverage and minimum coverage amount needed in NJ
How to avoid unexpected project costs
Approaching payments
Must-know dos and donts when signing a contract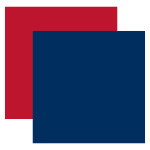 General Contractor or Expert Basement Construction Contractor?
There are two directions you can go when selecting a contractor to finish your basement: a general contractor or a basement construction contractor. When selecting between the two types, it's important to use the tips presented above and in our free guide to determine which will be the right fit for your project.
Each basement contractor will have experience dealing with low ceilings and basement walls, furnaces, water heaters, pipes, heating ducts, posts, water storage tanks, basement flooring, and a variety of other obstacles that commonly appear in the basement environment.
Depending on the size of the company, experience level, and design approach, a general contractor can offer the same creativity, design expertise, and customization as a total basement finishing expert — at a fraction of the cost. And, now that you know what to ask, you can be sure the basement finishing contractor you choose is well educated in local building codes, practices, and standards that will keep your basement renovation up to proper codes.
Whether you're interested in guest living quarters with an on-suite bathroom, a family room with storage space, or anything in between, our team of design, construction, and basement foundation contractors can help bring your concept to reality. We provide free in-home consultations with no obligations. To see basement remodeling designs and projects we've completed, check out our gallery.
Get a Free Remodeling Consultation & Project Quote