Bathroom Remodeling Contractor in Summit, NJ
Get a Free Remodeling Consultation & Project Quote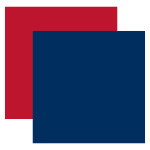 Summit, NJ, has many beautiful and historic homes. As captivating as their charm is, with time, their interior design may become outdated, lack functionality, become too small of a space, and not have the modern amenities we are accustomed to. That's where we come in. Our team of experienced bathroom designers, contractors, and professional tradespeople has helped hundreds of homeowners complete a bathroom remodel in Summit, NJ.
Our approach to your bathroom remodel ideas and vision is all-encompassing. It starts with a free home remodeling in-home consultation where you meet with the owner of SEI Construction, Inc, Mike. He will gather information on what you want to have done to your bathroom, whether that means updating your small bath or completely transforming the layout of your primary bathroom. Have those Houzz bathroom remodel inspiration photos or Pinterest Pins ready to go because Mike will discuss what is involved in the result you are after.
At the end of your consultation, you'll have a better idea of how obtainable your plans are, and we will send you a custom proposal for your project that includes all the design details discussed. All this is done to avoid potential nightmares of surprise expenses and dealing with multiple companies to get the job done.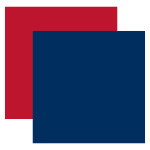 Our Design Teams and General Contractors Specialize in Bathroom Remodels
We have been around since 1987 and have worked with homeowners, realtors, real estate investors, and historic district preservation associations to remodel bathrooms throughout Summit, NJ, and Central New Jersey. Here are just a few of the bathroom remodel types we have helped to transform:
Walk-in showers with wall tile designs
Bathroom designs with freestanding tubs
Small bathroom remodels: powder rooms, guest bathrooms, basement bathrooms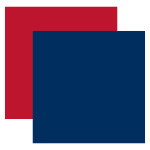 During the Construction of Your Bathroom Remodel
After you have finalized your design plans, you will work alongside a project manager who will be your go-to point of contact throughout the construction process. They will relay updates such as installations when specialty trades will be in and out of your home and keep your project timeline running smoothly.
We are conscious of the construction process's impact on our clients and their home. That's why we do our best to help set up temporary washing areas and use a dust management system to keep debris from traveling throughout your home.
Why Trust Us – The SEI Construction Bathroom Remodeling Experience
At SEI Construction Inc, we become your partner throughout the process to reduce the anxiety of remodeling with our comprehensive and collaborative approach. When you partner with us, you'll enjoy the following:
Assistance with each step: We've compiled a team of staff, sub-contractors, design professionals, and suppliers that listen to your wants and needs. We use our extensive knowledge of the latest remodeling trends and product selections to help you achieve a bathroom remodel you'll love.
Top-notch customer service: We work closely with you before, during, and after the project to explore all the possibilities. Our customer service is one reason we've received our A+ rating with the Better Business Bureau.
A bathroom remodel completed within your budget: The planning stage is critical. We'll review all your options to ensure your remodel aligns with your investment and is worked on efficiently.
Learn how our approach can help you achieve the space you've dreamt about without the usual headaches.
Check Out Our Local Remodeling Services