Best Flooring for a Bathroom Remodel
ACCORDING TO REAL ESTATE EXPERTS, THE AVERAGE ROI (RATE ON INVESTMENT) FOR INSTALLING HARDWOOD FLOORS IS ABOUT 70 PERCENT TO 80 PERCENT, AND WOOD FLOORS CAN BOOST THE SALES PRICE OF YOUR HOME BY AS MUCH AS 2.5 PERCENT.
That said, not all bathroom flooring options offer homeowners the longevity, durability, and protection against water damage they are looking for. This guide breaks down flooring ideas that are bathroom-friendly and stylish.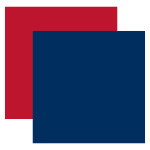 Has long been a home improvement favorite because it is fairly easy to care for, resistant, and has a hard protective top layer that makes it impervious to water and most stains, making it the top waterproof bathroom flooring choice. Solid ceramic tiles can be cut into smaller tiles and shaped into triangles, rectangles, and planks and mixed-and-matched to create designs with patterns or serve as an accent to a custom design or motif. They can also be printed to reproduce the look of many hardwoods and natural stones.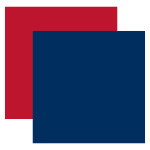 Porcelain tile is a type of ceramic tile, though it is made from finer, denser clay and is fired at higher temperatures. Additionally, porcelain tile is tougher, more scratch-resistant than other varieties, and more durable and resistant to stains.
Because there are so many different types of ceramic tiles, you can create the exact floor you want. You can even find ceramic tiles that look like wood or stone. Individual tile comes in a wide variety of sizes and shapes, from square and rectangular to octagonal and hexagonal.
Porcelain & Ceramic Tile Pros
Water and stain-resistance
Porcelain & Ceramic Tile Cons
High cost compared to other options
Heavy, brittle, and can be slippery
Are Porcelain or Ceramic Tiles a Good Choice for Your Bathroom Flooring?
If you are looking for a high-performance tile that comes in a variety of styles and mimics wood, stone, and other flooring materials, porcelain tile is a good idea.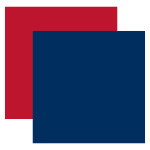 There are many types of natural stone, including marble, slate, granite, travertine, limestone, and sandstone. Each stone has its unique properties, so consider the pros and cons of each one to know what type of natural stone, if any, is right for your home.
Marble, like any natural stone, requires protective sealant applications before use, which needs to be maintained and regularly reapplied for full protection. Because marble is not stain-resistant, spills must be quickly cleaned up to avoid the possibility of stain damage. Daily substances that contain acids can all cause damage or stain the marble if not immediately cleaned up, including vinegar, alcohol, tomato products, fruit juices, salad dressing, mustard, coffee, tea, and cosmetics.
Slate tile provides a slightly uneven and dull appearance compared to other natural stone options. This is one reason it is so popular, as it provides a slip-resistant tile for flooring. Compared to other natural stone options, slate is more stain-resistant, highly durable, and handles water well. Due to slate being formed within layers, it has been known to peel or flake in rare cases. Because of this, it is important that slate tile is immediately treated with a sealant after installation, and well maintained with reapplying sealant regularly.
Get a Free Remodeling Consultation & Project Quote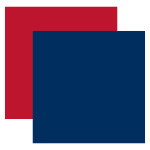 Travertine is often compared with marble or limestone, as it is created similarly. Travertine soaks up liquids, meaning it will stain if it is not treated, and spills are not quickly cleaned. Travertine is prone to stains from various acidic food, and due to being softer than other natural stones it will be susceptible to showing wear, tear, and scratches.
Natural stone is a good choice for bathroom flooring as it is aesthetically pleasing and returns an excellent resale value. However, real stone flooring is by far the most expensive flooring option. 
Offer a reasonable amount of insulation, helping keep your home warm in the winter and cool in the summer
High cost compared to other options
Heavy, brittle, and can be slippery
Porous and as such has to be regularly treated with a sealing agent to prevent water damage or staining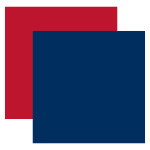 Vinyl Flooring & Laminate Flooring
These two options are the first that come to mind when most homeowners are searching for bathroom flooring ideas on a budget. However, laminate, vinyl tile, vinyl plank flooring in the bathroom aren't what you think of when you think of luxury, versatility, style, and durability, but they are all of the above. 
What is the Difference Between Laminate and Vinyl Flooring?
Laminate has a thicker composition that includes wood content, which helps it to feel warmer and slightly soft. Vinyl tends to be hard and cold to the touch. However, it is resilient, a non-slip bathroom flooring choice, and easy to clean (making it an ideal low-maintenance bathroom flooring option).
The Pros of Laminate and Vinyl for Bathroom Flooring
Comes in a wide range of options: luxury vinyl, vinyl planks, laminate comes in realistic textures and embossing
No sealer is required for most options
The Cons of Laminate and Vinyl for Bathroom Flooring
Warping can occur if installed improperly
Cannot be sanded or refinished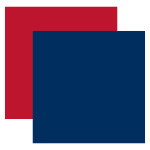 Engineered wood is better than hardwood wood under high moisture conditions due to its dimensional stability. Engineered wood has a plywood base that holds up well against moisture. Plus, engineered wood flooring looks authentically like wood because the top layer is real hardwood veneer. 
If you wish to have natural wood in a bathroom, engineered wood is the best choice. It is important to note that any type of wood product, no matter how well protected, is prone to damage in bathrooms. 
Best flooring choice if you want to have real wood in the bathroom
Authentic hardwood on the topWater-resistant
Over sanding can wear through the veneer layer
Moderate-to-high expensive