Kitchen Backsplash Trends [2022]
Backsplash has the potential to be one of the most eye-catching design elements of a kitchen. That's why kitchen backsplash design has become more creative, colorful, and artful. Many backsplash trends feature designs that incorporate textures and different shaped tiles. With endless backsplash tile retailers and styles to choose from, finding the perfect kitchen backsplash that is the best reflection of your taste can feel like a long one.

It does not have to be. You can find the perfect backsplash to pair with your new countertops, cabinetry, and overall kitchen design in this blog.
In it we'll cover:
Backsplash to add height to your kitchen
Trendy kitchen backsplash options for 2022
Kitchen backsplash tile sizes
And more!
Plus, how you can mix and match kitchen backsplash options to create an eye-catching backsplash design that compliments your kitchen aesthetic.
Let's jump right in.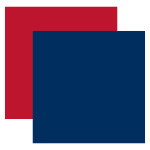 Kitchen Backsplash to Make Your Room Look Taller
A vertically positioned backsplash that is ceiling height can elongate spaces by drawing the eye to more than just a single area of the kitchen. Higher backsplashes unite all aspects of the space and brighten up the room with the reflective qualities of the tile itself. Additionally, ceiling height tile backsplash can create a visual break from wood cabinetry and make the kitchen feel more open.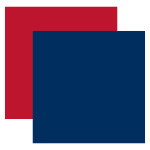 Kitchen Backsplash Tile Sizes
Tile sizes are another way to create the perception of space. Larger tiles give a feeling of continuity, especially if you are extending the backsplash to the ceiling. Smaller tiles allow you to utilize different sizes and shapes.
Below are size suggestions for today's most popular kitchen backsplash options.
For starters, let's go over what is considered "standard size" subway tile. Subway tile starts at 3" x 6" with larger kitchen subway tile ranging from 4″x 8″ to 4″x 12″.
Next, is ceramic backsplash tiles. Since there are so many sizes, you have the opportunity to create a custom design using two different tile selections. The most common example of this is a primary ceramic tile used throughout the kitchen and an eye-catching design behind the stove. Typically ceramic tiles are made of rectangles with sizes 16" x 16", 12" x 12", 6" x 6", or 4" x 4" with different types of finishes, such as matte and glazed. The ceramic tile size most commonly found in the kitchen is 12"x24" and 48".
Stone granite, marble, and quartz backsplash are other popular choices. As for sizes, each offers different possibilities and complexities. Granite is unique, durable, and can be sealed and polished. Marble is similar to granite in terms of durability. However, it requires more maintenance and is prone to staining, therefore it must be sealed to avoid staining. Quartz provides a similar look to marble and because it is non-porous, it requires less maintenance and does not need to be sealed. 
Most granite, marble, and quartz backsplash tiles come in prefabricated 4- or 6-inch pieces. However, sizes ranging from 15 inches to more than 24 inches are also available. Alternatively, you can purchase slabs and cut the length to fit your needs.
Take a look at our kitchen remodeling page, which is a selection of our best work.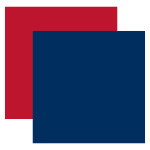 Kitchen Backsplash Designs
Kitchen Backsplash with Patterns
Oversized patterned tiles will give your kitchen renovation a "punch" and liven up space. With repetitive backsplash, it's important to plan out your design ahead of time to not make the room look over-cluttered and too overpowering. That's why we recommend a plain countertop or even white cabinetry to highlight the beauty of the patterned backsplash.
Kitchen Backsplash Colors that Stand Out
From an earthy, bold black to a bright, splashy yellow, anything goes. If you want to create a homey, relaxing feeling in your kitchen, go for a blue-tiled backsplash. If you are feeling creative, combine two or three colors for a truly customized design, as shown below.
We recommend working with a professional to ensure the contrast from surrounding elements such as the cabinetry and countertops will fit well with your kitchen backsplash colors and achieve your desired look. It's also very important to establish a good lighting plan for your kitchen renovation to highlight the beauty of your backsplash.
Marble, Granite, and Quartz Slab Kitchen Backsplash
For a different approach, try stone slabs. Sizing will depend on the material used, but it probably won't be much smaller than a 4' x 8' sheet.  With stone slabs, you can choose a slab with slight color variations, deep veining patterns, or glitter to create a stunning aesthetic appeal. Let's not forget the bonus of not having to clean up those dreaded grout lines.
What kitchen backsplash trend will you choose? Ceiling height backsplashes, larger subway tiles, bold colors/patterned tiles, or marble slabs? 
Get a Free Remodeling Consultation & Project Quote