Plainfield, NJ Kitchen Remodeling Services
Get a Free Kitchen Remodeling Consultation & Project Quote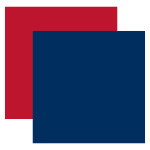 At SEI Construction, Inc., we understand that the heart of every home lies in its kitchen. It's not just a place to cook; it's where memories are made, conversations flow, and families gather. If your kitchen no longer reflects your style, needs, or the functionality you desire, it's time for a transformation. With 30+ years of kitchen remodels under our belts, you can rest assured that we have the experience, reputation, and portfolio to build and design your Plainfield, NJ, kitchen remodel.
Kitchen Layout Reconfigurations
Outdoor Kitchen Pavilions and Spaces
Kitchen Design and Build Services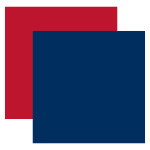 Why Choose SEI Construction, Inc. for Your Kitchen Remodeling Needs?
Customized Solutions

:

Not all remodeling companies are the same, which is why we need to say we won't create cookie-cutter designs, take on several big projects at once, or take your money and leave you wondering what's next and if we will show up.

Our team works closely with you from concept to creation to understand your vision, preferences, and requirements, ensuring a personalized and tailored

approach to your project

.
Quality Craftsmanship

:

Our skilled craftsmen take pride in their work, delivering top-notch quality in every aspect of your kitchen remodel, from cabinetry to countertops and everything in between.


Budget-Friendly Options

:

We work with various budgets, providing cost-effective solutions without compromising quality construction. Get a free,

no-obligation consultation

.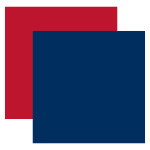 Our Kitchen Remodeling Services in Plainfield, NJ
Collaborate with our expert designers to plan a kitchen layout that maximizes space and functionality.

Meet with our A1 design team and choose from a wide range of contemporary, transitional, and classic styles to match your aesthetic preferences.
Our design team will show you an extensive selection of cabinet styles, finishes, and hardware to find the perfect fit for your kitchen.

Don't see anything you love? Enjoy custom-built cabinets that optimize storage and organization and look stylish while doing it.
Select from high-quality materials like granite, quartz, and marble for countertops that blend beauty and durability.

Want something unique? Ask our team about custom-built islands and custom-ordered countertops.

Mix and match kitchen countertop materials to achieve a truly custom design. 

We offer various edge profiles and finishes to suit your taste.
Enhance the look and feel of your kitchen with flooring options ranging from durable and stylish luxury vinyl planks to one-of-a-kind ceramic and porcelain tile.

Our experts ensure a seamless flooring installation and provide a warranty for peace of mind.
Kitchen Lighting and Fixtures
Your new kitchen remodel will include various lighting options, like under-cabinet lighting, trendy pendant fixtures, and custom lighting solutions for functionality and aesthetics.

Our design team will work beside you to help you select the perfect finishing touches with stylish faucets, sinks, and hardware.
Achieve your version of a chef's kitchen by upgrading your appliances with energy-efficient and technologically advanced options that make cooking a breeze.
We handle all aspects of your kitchen remodel, from permits to inspections, ensuring a hassle-free experience.
Contact SEI Construction, Inc. Today
Ready to transform your Plainfield, NJ kitchen into the heart of your home? Contact SEI Construction, Inc. today to schedule a consultation. Our team is committed to bringing your vision to life, creating a kitchen that's both functional and beautiful. Let's start your remodeling journey together.
Check Out Our Local Remodeling Services