Home Much Does It Cost to Restore a Historic Home?
HERE IS WHAT YOU NEED TO KNOW WHEN IT COMES TO THE COST OF RENOVATING A 100+ YEAR OLD HOUSE.
The East Coast has so many beautiful historic homes with stories and charm all their own. However, when left unmaintained or abandoned, their beauty can fade, leaving a ton of work to restore it to its original state. Add to that historic home restoration tv shows that shorten the reality of the timeline and process, and many property owners are led down an unrealistic and unattainable picture of what is involved. 
So, exactly what does it take and cost? To answer that, we have prepared a list of questions to bring up when you speak with a general contractor.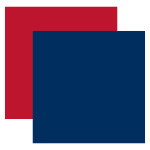 Speaking With a Contractor
Verify license and insurance coverage
Avoid unexpected project costs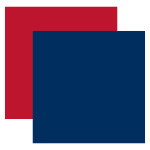 Questions to Ask Historic Home Restoration Contractors
Are you certified and licensed by the state and the Environmental Protection Agency to work around lead paint?
Some renovation and remodeling activities can increase the risk of lead exposure. Homes built before 1978 contain lead-based paint, often under newer paint. If you disturb the painted surface with a repair project or are planning to renovate or remodel an older home, it's important to do the job safely. Lead paint dust or chips can cause serious health problems.
Do you use subcontractors or your own employees?
Some general contractors have an in-house team of specialty trades professionals like plumbers and electricians, while others use sub-contractors. You will want to pay attention to the rapport they have with these professionals so that you can trust the work they do for you will meet your expectations. There are so many different nuances to restoring historic houses, and so, you should ask about the process they use with their team to gain a better insight on what to expect. 
Have you restored homes in my historic district or have you worked on projects under preservation grant programs?
Depending on where your home is located, there may be particular guidelines you have to follow. A historic restoration contractor who has experience with renovating homes in your area will be familiar with particular permits, grant funding, and more. We recommend checking with your state historic preservation office before consulting with a contractor so you know specific questions to ask during your consultation. You can also discover tax incentives and tax credits that may be available to you.
Can you show me historic home renovation before and after photos for projects you have completed?
Seeing the historic renovation contractor's before and after photos does two things: 1) It allows you to see what the contractor is capable of doing. 2) It opens up a dialogue about what was involved to get the results. Oftentimes, homeowners gather inspiration for their projects and save images because of a space's aesthetic. However, there is still uncertainty on what is required to achieve the look for their space and how that impacts their investment.
With my wants and needs, do you feel my investment amount is realistic?
Playing off the previous question, you will want to ask how/if each one of the inspirations can be achieved. By doing this, you can begin to separate your restoration project's wants and needs. Ornate details are beautiful, but they often require the help of a restoration carpenter, which can add to the cost. An experienced contractor will be able to advise you on substitutions that best fit within your investment amount and complement the era of your home. 
What amount should I set aside for unexpected costs?
In any remodel, there is always a possibility of unknowns – unexpected items that occur during the demolition phase. However, in historic restoration projects, unknowns are guaranteed. Decades or centuries' worth of surprises behind walls, outdated plumbing and electrical, and updates needed to pass inspection all come to light. Generally speaking, you should save 25% of your total restoration project cost for unknowns. The older the home, the more money you should set aside.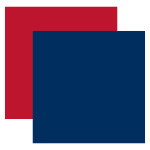 Historic Home Restoration Design Questions
At SEI Construction, Inc, we have over 30 years of experience in restoring houses with history to their almost-original state. Over the decades, we have seen and heard many different concerns. Here are some historic restoration design areas to cover with your contractor in order to ensure your results are flawless: 
How do you match the mortar?
There has to be a good match between the old mortar and the new, even if it can't be exact. Any significant inconsistency can weaken the structure. Side note – mortar is generally strong, so even if there is damage, it won't always be necessary to replace all of it.
Do you think all windows need to be replaced?
Even old windows don't necessarily need to be replaced. Each window may have a different type of damage or deterioration so it is important to have the contractor check them all. Some may need weather-stripping, and any spaces around the frame will have to be sealed. This is necessary to keep heat in and cold out when the weather changes. Replacing the windows may be necessary if you're looking to more thoroughly weatherize the home and make it more energy-efficient.
How do you suggest blending the old and new?
It is common for the owner of a historic home to want to add a few modern amenities. However, if you are receiving a grant for restoring an old home, you may need to follow specific design requirements in place to keep the look consistent with other homes in the community of the same era. Your contractor may have ideas on how to approach the structural and architectural components you love while adhering to historic preservation association guidelines.
Get a Free Historic Restoration Consultation