Bathroom Remodel Types & Designs to Transform Your Battered Bathroom
After you've lived in your home for a while, you crave new surroundings – a fresh start. Believe it or not, your bathroom is a blank canvas, no matter how old or outdated it may be. A bathroom remodel is the perfect solution for chipped porcelain, ugly shower walls, and dull vanity cabinets and countertops. If you're looking to update your basement, family, or master bathroom, we've got a few bathroom remodel ideas and designs to help make the most of your space!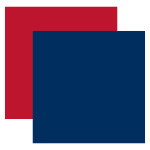 Basement Bathroom Remodel Ideas & Design Options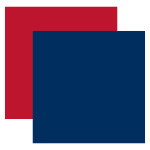 If you're looking to complete a bathroom remodel; there's a few questions you must ask yourself before you start heading to Pinterest. Things like…Do you want just a half bathroom (toilet and sink only) or do you want a shower and or tub? How big can your bathroom be? Can you fit a closet for towels, linens and things like that? Can you have a full vanity and sink, or do you need to save space with a pedestal sink?
Let's dive a little deeper before we talk design…
Are you wanting a Full bathroom remodel with a shower/tub, which could serve as an extra bathroom for overnight guests, or a Half Bath with a toilet and sink only, which serves best when you have a large family and a home in need of another wash up area.
If style is important, a tiled shower wall and floor make a big impact. Here's one we did for a basement remodel in Scotch Plains, New Jersey.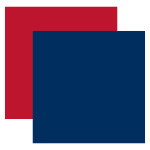 Another big item to add style to your basement remodel is flooring. Flooring options include tile, vinyl, engineered wood, and even concrete for those looking to achieve an industrial look.
Last but certainly not least, let's talk lighting! If you have the space to add more than one lighting fixture, try recessed, dual mirror lighting, and task lighting – all of which add to the functionality and ambiance of your basement bathroom remodel.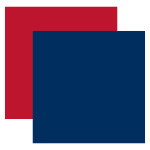 Family Bathroom Remodel Ideas & Design Options
The kitchen may be the heart of the home, but over the past 20 years, the family or middle bathroom has morphed into the home's savored refuge from our busy world. Once little more than utilitarian space, the family bathroom has expanded, both in size and in role, to serve as a pleasing retreat.
Here are a few design elements you can incorporate into your family bathroom remodel to make the space seem larger:
Make the most out of each corner of your space. We utilized a once empty wall to make a corner laundry hamper for linens – freeing up valuable floor space.
Shampoo inserts can be a big help when planning your family bathroom design. They allow for a place for everything and everything in its place. It also gives you the option for a more efficient bathtub. We used an alcove tub in this Westfield, New Jersey bathroom remodel.
If you can swing a full vanity with cabinets, then do a floating vanity. Floating vanities add to the bathroom design and make the space appear larger – so there's no compromise. You get style and space.
If you're looking to replace the toilet in your bathroom remodel, we strongly suggest you choose a hidden-tank toilet. They save you precious space, and low-flow models help save water every time you flush. They are appropriate for all bathroom styles, but they fit especially well in modern and contemporary decors.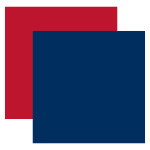 Master Bathroom Remodel Ideas & Design Options
Master bathrooms are often an extension of a home's master bedroom. Most commonly, two people will use a master bathroom. This means you'll need to design the bathroom for co-use. Here are some popular and efficient way to do so:
The shower is going to get a lot of use. You have two people using it in the morning and evening each day – which is why most prefer a shower design that is sustainable and easy maintenance. For that reason, there are Ceramic-tiled showers. They not only look good, but come with several benefits, too. Ceramic tiles prevent humidity, are easy to clean and stave off fungi and dust mites.
Let's not forget shower details, such as, added storage shelves, bench seating and multiple shower heads. Think about how you commonly use your shower: shaving, spa-like retreat, etc. and plan your shower design with functional elements that will make daily routines easier.
Additionally, sharing a master bathroom means you're going to want a space with…. well, space. Think of how you use your bathroom countertop and cabinetry currently. Do you need room for makeup application, shaving, co-storage for accessories, linens and other bathroom implements?
If so, a long countertop featuring a double sink and his and her storage solutions will allow for both people to use the sinks at the same time, and storage space.
Many master bathroom remodels we work on add elegance to efficiency, with features like a stand-alone tub, unique flooring options, built-in storage for linens, or a separate, private toilet area.
It helps to make a list of your wants and needs. That way, when you begin planning your bathroom remodel, there's a plan in place – which will make pinning items to your "Bathroom Design" Pinterest board logical.
Get a Free Remodeling Consultation & Project Quote