Master Bathroom Ideas [2022 Edition]
We've updated our list to include trendy master bathroom remodel ideas for 2022. From industrial bathrooms to farmhouse-inspired bathrooms, you can apply these bathroom remodel ideas to all types of bathroom remodel designs.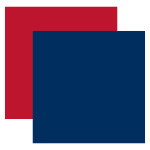 Today's modern bathroom features gridscape shower doors with subway tiles, marble backsplash, or sleek slate-looking tile backsplash. 
This bathroom remodel in Westfield, NJ, features a walk-in shower with black steel framed shower doors, hexagon porcelain tile flooring, a built-in bench, built-in shower niches, and matte black plumbing fixtures. To the left is a cozy corner with a soaker tub that also has matte black plumbing fixtures.
Across the room is a vanity with his and hers sinks, furniture-style cabinets with a distressed wood finish, white quartzite countertops, and black cabinets pulls, lighting, and plumbing fixtures to match the shower and tub. 
Learn more about our bathroom remodeling services in Westfield, NJ.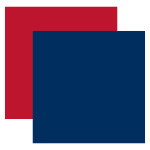 If you plan to resell your home in the future, you may want to opt out of a custom bathroom style and keep with a traditional one. You can save money and get a refreshed look by consulting with a local realtor or visiting Zillow to see what homes in your township have sold for post bathroom remodel.
Today's timeless bathroom design features a standalone bathtub, a seamless shower experience (wet rooms with the shower and tub enclosed), natural stone like marble, granite, and quartz, classic yet waterproof bathroom flooring (Ex: wood-look laminate and ceramic tile), and materials designed with longevity in mind. 
This bathroom remodel in Summit features gray subway tile, stainless steel fixtures, classic bathroom cabinets in an off-white finish, and a vanity area designed for everyday use and functionality. 
Learn more about our bathroom remodeling services in Summit, NJ.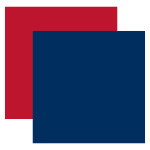 The Contemporary Bathroom
Not to be confused with the modern bathroom, which focuses on a specific period in history, the contemporary bathroom focuses on forward-thinking designs and styles. Many homeowners remodeling their bathroom with this style choose to do so because of the geometric patterns, walk-in shower tile ideas that feature flowing curves and hard angles, and nature-inspired materials.
This remodel features waterproof vinyl flooring with the wood look featured on the shower walls and bathroom vanity as well.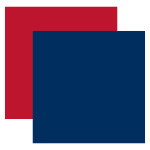 Get more bathroom remodel ideas from our gallery.
We always suggest visiting the Hanley Wood annual Cost vs. Value report to see figures on how much major, mid, and small scale bathroom remodels cost in New Jersey. 
Ready to take the next step? Get a free no-obligation bathroom remodel, shower remodel, or bathroom update quote. Our friendly team has 30+ years of experience and has helped hundreds of homeowners transform their bathrooms into amazing spaces. 
Get a Free Remodeling Consultation & Project Quote