Cranford, NJ Kitchen Remodeling Contractor
Get a Free Kitchen Remodeling Consultation & Project Quote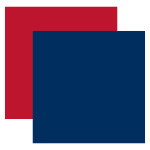 A Cranford Kitchen Contractor You Can Trust
At SEI Construction, Inc., we understand that finding the right kitchen contractor in Cranford, NJ, can be challenging. You've likely come across various remodeling companies with good reviews and before and after photos, which makes deciding difficult. At SEI Construction, Inc, we understand your situation.
That's why with our approach, you'll not only receive a team of experts with 30+ years. You'll receive help with every project phase, giving you the desired results without all the stress and time-consuming kitchen remodeling showroom visits.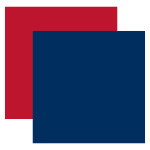 How Are We Different from Other Kitchen Remodeling Companies?
Our comprehensive approach combines the expertise of proven professionals in the fields of home design and construction. You will collaborate with a single company. We handle the details of your kitchen remodeling project from start to finish. This approach offers many advantages, including the following:
An upfront kitchen remodel cost for your entire project. You'll avoid the cost overruns and unpleasant surprises that can result when allowances are used in place of fixed pricing.


The incorporation of your kitchen design choices from the start. You'll have confidence that the layout and product selections you have in mind will work for your space. We take pride in our work and strive to provide you with a remodeling magazine-worthy result.


The convenience of having all phases of your remodel coordinated by a remodeling project manager who is dedicated to providing exceptional customer service and great communication at every step of your project. Our team will bring materials and selections to your home if needed.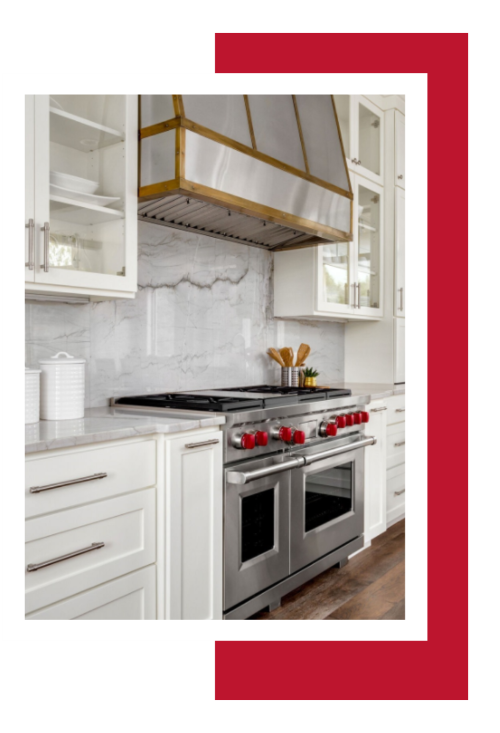 Traditional Kitchen Design & Build
Transitional Kitchen Design & Build
Modern Kitchen Design & Build
Kitchen Updates & Upgrades
Kitchen Additions & Extensions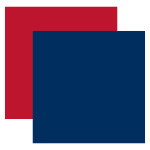 How Much Does a Cranford Kitchen Remodel Cost?
If you're dreaming of an expanded layout for your kitchen renovation, walls will need to be removed in order to add square footage to your space. Because of that, expect a range of complexity and corresponding prices referred to as "unforeseen costs." 
Depending on the materials and finishes you choose and the square footage of the kitchen, remodeling costs can range from $7,000 to $100,000, with homeowners spending an average of $40,915. For more information, check out our Planning For Whole House Renovation Costs.
Your Kitchen Remodeling Experience with Us as Your Cranford Kitchen Contractor
Whether remodeling your kitchen includes a total makeover to improve functionality and storage capacity or updating your cabinets, countertops, and backsplash, our team will guide you.
Our dedication to doing right by our clients is evidenced by our longstanding A+ rating from the Better Business Bureau, our high kitchen contractor reviews, and our past client referrals.
If you're ready to get the ball rolling on the home kitchen remodeling project you've always wanted, look to us. We are a fully insured kitchen contractor proudly serving Cranford, NJ, and all nearby communities.
Your Kitchen Remodel Process With SEI Construction, Inc.
The process starts with a no-obligation consultation to review your frustrations, wants, needs, budget, and more.
With an overview of your inspiration, expectations, and budget, we provide you with a free kitchen remodeling quote. 
Suppose you decide to move forward with our construction services. In that case, we will collaborate with your project's hired architects, designers, and more to join design/build efforts, align goals and priorities, and reduce risk.
With all project details in hand, we prepare a proposal with a breakdown of the scope of work for your kitchen remodel's build and customization. 
Once you approve the proposal and sign the contract, we schedule a pre-construction meeting to discuss communication cadences, job site cleaning expectations, and more.
As construction moves forward, we will oversee the scheduling and progress of specialty trades and your project's timeline, quality of work, and budget. Rest assured that our streamlined process, team, and BuildClean Dust Control System will provide you and your family with a worry-free remodeling experience.
A post-construction walkthrough with each professional involved in your remodel ensures that all checklist and blue tape items are complete.
Check Out Our Local Remodeling Services