Exterior Home Remodeling Projects That Pay Off When It's Time to Sell
Resale value is one of many reasons to consider an exterior remodeling project. A home, not a house, provides a retreat at the end of a long day. It is the first thing you drive up to, so naturally, creating appeal and having an attractive, well-cared-for house is reason enough for homeowners. Best of all, updating your home's exterior can fit any budget, whether thinking of a significant exterior remodeling project, such as updating your home's entryway, or a slight improvement, such as a fresh coat of exterior paint.
This article is for you if you can relate but aren't sure your exterior remodeling projects will pay off. 
We'll cover:
The top exterior remodeling projects.

Projects will enhance your home's curb appeal while adding to its value.

Home improvement projects will allow you to recoup a large percentage of the project cost when you sell your home.

Tips for choosing the right remodeling company for your project.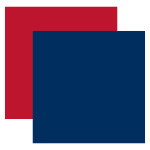 Your front door is the first part of your home's interior someone will see. So, it's no surprise that its remained one of the best home improvement projects throughout the decades. Its benefits go beyond improving aesthetics. Replacing an old, worn front door cuts down on energy loss – and has an average recouped cost of 90.7% in the Central New Jersey area.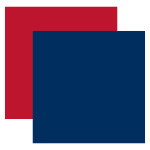 Home Siding & Your Options
It's no surprise that utility costs will increase once the Summer heat goes up. Insulated siding offers a solution for those who want to update their home with the latest energy-saving technology. Your exterior home remodeling project can include a variety of siding profiles, including engineered wood siding, cedar textured shakes, lap, and traditional panels. The best part? Home siding updates in Central New Jersey have an average recouped cost of 89.4%.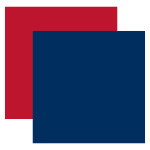 Ah, the garage door. Talk about an exterior home remodeling project that pays for itself in style and recouped cost. In recent years, homeowners have gone beyond functionality when updating garage spaces. With the garage often being one of the most visible parts of the home exterior, more homeowners are opting in for style. Popular garage door designs include carriage house garage doors, contemporary garage doors, and craftsman-style garage doors. You can expect to recoup an average of 76.9% when you replace your garage doors.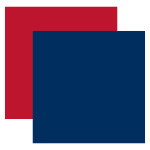 This all-American project never ceases to grow in popularity because it offers more than a return on investment. Outdoor decks provide a great place to host events (like those summertime grill-outs), relax, and even garden potted plants. This exterior home remodeling project will leave Central New Jersey homeowners with an average recouped cost of 71.5% for wood and 65.2% for composite.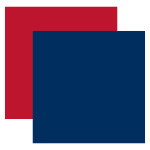 This is the second most popular exterior remodeling project for unwinding and relaxing. If you spend a lot of time outside in the summer and spring months, adding an outdoor kitchen allows you to food prep and entertain at the same time. Outside of having a cool place to host family and friends, this exterior home remodeling project has an average recouped cost of 54.9%.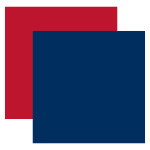 Last but certainly not least is roofing replacement. While not as fun as some other exterior remodeling projects, roof replacement is an important part of home maintenance. While this isn't an inexpensive home improvement project, it adds additional benefits outside curb appeal. It's the first line of defense against water damage and makes a home easier to sell. Homeowners in Central New Jersey can receive an average recouped cost of 68.8% from this exterior remodeling project.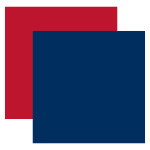 Hiring a Remodeling Company for Your Home's Exterior Remodel
The person you choose to complete your exterior updates will be in and around your home and family, so you'll want to do diligence during the interview process. Many online resources share information on the questions to ask and what to be aware of, but that requires additional research on your end.
To make things easier, we have prepared a free downloadable guide on Choosing the Right Remodeling Company. It takes all of the guesswork and frustration out of the hiring process. You'll get insight into verifying licenses and insurance coverage, avoiding unexpected project costs, approaching payments, signing contracts, and more.
But the most important thing to be conscious of is the communication you get from them and the chemistry you feel when relaying what's important to you. You want a team that is working on behalf of your needs. Listen to your gut if your opinion is never asked, concerns get disregarded, or they are not communicating with you to ensure the result is one you love.
There you have it, the top exterior home improvement updates that add to your home's curb appeal and pay for themselves over time. If you want to discuss a project, contact us for a free no-obligation consultation or visit our exterior renovations gallery for inspiration.
Get a Free Remodeling Consultation & Project Quote