Ideas for a Universal Bathroom Design
With the demand for housing at an all-time high, Americans are either remodeling or moving. Those who choose to stay in their home are making renovations and tackling home improvement projects. If you are amongst this group and your bathroom has become an eye-sore, what better way to enjoy your home now and have it ready for the future than by including aging-in-place elements in your bathroom remodel? 
Before you start picturing showers with handlebars or shower benches with adjustable shower heads, an aging-in-place design can include elements that are visually interesting and aesthetically pleasing while improving the functionality, space, and feel of your bathroom.
We've broken down the top ways for homeowners in Central NJ, and surrounding areas to incorporate aging-in-place elements alongside their show home-inspired bathroom design ideas.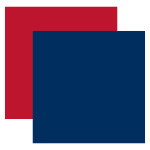 But First...What is Universal Design AKA Aging-In-Place?
We're glad you asked! Universal design is the term used to describe a bathroom design that grows with you as you age, hence aging-in-place. A more modern approach to grab bars would be a step-in tub or curbless shower (aka a walk-in shower). Both alternatives come in a variety of stylish options (more on this below) that don't give off the cold and hospital-like look most people associate with universal design. 
Now, time to dive into those focal points and functional elements we keep bringing up.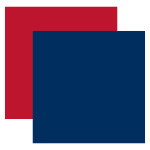 Universal Design in the Shower
A fold-down teak seat to compliment your new spa space.


Shower systems with body sprays or jets to get energized for the morning, or as a way to wind down after a long day at work.


Wall niches by your seating area to make getting your shower supplies convenient.

Think out of the box here. Consider having one built with light fixtures to add functionality and a flare of interior design. 


Non-slip shower floor tile. Options here include pebble bathroom floor tile, ceramic tile, or a traction-bearing pattern like slip-resistant herringbone tile, to ensure you of a firm foothold even with a wet floor.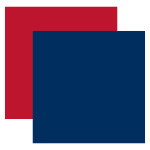 Bathroom Flooring for Universal Design
Ceramic tile is the perfect choice for a bathroom design with aging-in-place. Why? It's beautiful. It's functional. It's one of the easiest flooring choices to maintain. And with a minimal amount of effort, it will look good for years – decades – to come.
Some of our favorite ceramic tile choices include:
Wood Look Tile –  If you love hardwood flooring, but want the convenience of ceramic tile, look no further than wood look tile. 


Stone – Stone look ceramic tile can create a smooth, and uniform look.


Porcelain Tile – Porcelain tile takes ceramic tile to the next level because of its high tensile strength. It's resistant to moisture and comes in a wide variety of design options.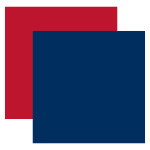 Bathroom Lighting for Universal Design
Lighting can impact a space's mood, design, and functionality. When it comes to implementing lighting into your universal design, opt for a combination of artificial and natural lighting.
Here are ways to add universal design lighting to your space and get a modern bathroom design:
Pendant lights on each side of the mirror.


Recessed lighting under cabinets.


Lighting in the shower.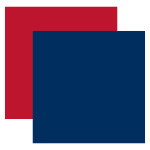 Looking for a Universal Design Contractor in Central, NJ?
Our builders here at SEI Construction, Inc are New Jersey residents and homeowners with a unique take on what true customization really means. Our goal is to create the bathroom you want.
We will help you create a bathroom that will grow with you and provide a means for the independence that you'll treasure as you age. Give us a call or schedule a consultation so you can show us exactly what you want and we can plan it together. 
Get a Free Remodeling Consultation & Project Quote