Bathroom Remodeling in Scotch Plains, NJ
Get a Free Remodeling Consultation & Project Quote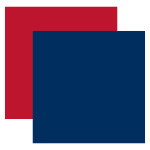 Are you ready to get your Instagram and Pinterest bathroom remodel ideas started but need to know how and who to turn to? Do you need help with the cost to remodel your bathroom, labor costs, which general contractors to hire to do what, and the process to design and build your bathroom remodel in Scotch Plains, NJ?
We get it. The thought of facing an avalanche of decisions is overwhelming. It does not have to be. You can relax and enjoy the process.
At SEI Construction, Inc, our approach to helping you achieve the bathroom remodel you want is all-encompassing. It starts with a free consultation to discuss your Scotch Plains, NJ, bathroom remodeling project.
We review your ideas, wants, and needs and how we can best work with you and our team of plumbing and electrical contractors, designers, carpenters, flooring, and more to save you money and achieve the result you are after.
Your Kitchen Remodeling Experience with Us as Your Cranford Kitchen Contractor
Whether remodeling your kitchen includes a total makeover to improve functionality and storage capacity or updating your cabinets, countertops, and backsplash, our team will guide you.
Our dedication to doing right by our clients is evidenced by our longstanding A+ rating from the Better Business Bureau, our high kitchen contractor reviews, and our past client referrals.
If you're ready to get the ball rolling on the home kitchen remodeling project you've always wanted, look to us. We are a fully insured kitchen contractor proudly serving Cranford, NJ, and all nearby communities.
Double vanity updates or installs
Plumbing works reconfigurations and bathroom bump-outs
Powder rooms with new fixtures and materials (cabinetry, mirrors, flooring, etc.)
Check Out Our Local Remodeling Services