Framed vs. Frameless Showers
Showers are an integral part of most bathroom designs, contributing to the room's aesthetics, property values, and functionality. For these reasons, many homeowners choose to have a shower door installed rather than a curtain. With so many configurations and styles of shower enclosure doors, they generally fall into two types – framed and frameless glass.

Both have pros and cons to consider: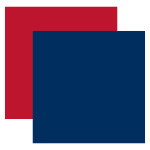 Framed doors are made of thinner glass because the frame supports the door. The frame may be smooth or textured, and the glass is sealed into the frame to prevent water leaks.
PROS
Budget-friendly

Fully sealed

Many shower door frame styles are available: stainless steel, gold shower frames, brass shower frames, brushed nickel, etc.

Sliding doors available

Less complicated installation

CONS
Aluminum frames may corrode overtime

It may not be as attractive as semi-frameless and frameless shower doors

Harder to keep clean

May shatter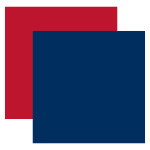 Frameless doors are made of the same tempered glass but have a much thicker pane because there is no supporting frame. Clips, hinges, and door pulls are set into the glass and are caulked at the edges and corners with thick silicone to seal the glass. The door itself often has a rubber "sweep" at the bottom to keep water in the shower.
PROS
Many custom styles available

Clean, minimal appearance

Easier to maintain

Less metal to corrode

Many glass options: painted shower doors and glass, gridscape series, etc.
CONS
Costly compared to framed glass shower doors and panels

Complicated installation

More susceptible to water leaking

May shatter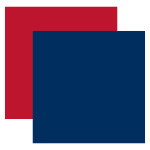 Shower Enclosure Materials
Both framed and frameless shower doors are typically made of tempered glass, which may be treated for easy cleaning. Additionally, a protective layer can be applied to the glass to keep it sparkling for many years. 
In the industrial shower enclosure below, Guardian Glass provides a buffer layer that fights soap scum, water build-up, and other common shower elements. Because the black grid shower panel is painted on, cleaning the glass is easy. Pairing this look with an industrial showerhead will complement the look nicely. 
Turning to Houzz, social media, and Google will provide you with industrial shower door ideas and in-depth gridscape shower door costs. Depending on your walk-in shower style, you can expect to pay anywhere from $800-$1,200, depending on the details.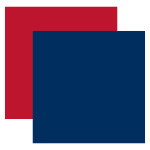 Framed & Frameless Shower Enclosure Functionality
Sliding doors are the most common type of framed shower, where the doors slide on a track. Another possibility is a framed door with an inset panel that opens and pivots in the frame. Because of the heavy metal edge, framed doors are often considered formal or traditional in appearance.
For obvious reasons, you cannot have a frameless sliding door. However, there are attractive alternatives, such as frameless side-by-side doors that hinge outward or moving door panels that pivot and hinge off stationary counterparts. 
Creating custom looks with frameless doors, including knee walls and three-wall glass enclosures for an open, more contemporary look is easier. 
Another thing to consider is what kind of water pressure the shower area will need to withstand. A traditional setup will work for both types. However, other factors may need to be considered if you're interested in a steam shower or jetted shower.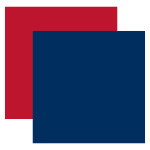 Frameless and Framed Shower Glass Installation
Remodeling professionals should install both framed and frameless doors. Whether the glass can be store-bought or custom-made depends on your shower's design, size, shape, and height.
Therefore, remodeling professionals will begin the installation process by creating a template out of the exact measurements of your shower. Thin wood strips are used to map what's to become of the space.
The installation of a frameless door may be more labor-intensive than a framed door because the clips used to attach the door need to be perfectly level to prevent the heavy door from sagging over time.
If the tile is installed in the shower, then special drill bits are needed to attach the clips properly. Heavy silicone caulk is used where the glass meets the walls on stationary panels to prevent leaks. You can expect the installation of frameless doors to take a minimum of three to four hours.
Framed doors are slightly easier to install because the glass is thinner and the doors are less heavy.
The frame makes the installation faster, as the glass rests on this rather than on a clip or hinge. Caulk is still necessary to secure the frame and ensure the glass is held correctly. The installation time usually takes about one to two hours.
Keep in mind that if templating is done, there is a lead time of two to three weeks between templating and installing the doors.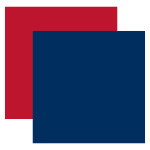 The variables for the cost are similar to those of the installation process in that the product, size, height, and glass type are all factors.
Because the doors are configured differently, it can be challenging to get exact comparisons for costs. In either case, opting for a custom door will increase both the material and installation costs.
Generally speaking, an in-stock, framed sliding shower door fitting a standard 60-inch shower will cost around $200 to $300 for the doors.
An in-stock, frameless shower door for the same 60-inch shower, using either a fixed frame and hinged door or French openings, will cost between $700 and $1,200.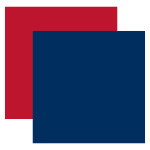 Maintenance for Each Shower Enclosure Type
Because the most common framed shower door involves a track at the top and bottom of the door, the collection of water, which can lead to metal corrosion or the growth of mold and mildew, may make this option difficult to clean.
It's also harder to find framed glass that has been treated to help prevent water spots, so we advise squeegeeing the door after each use.
On the other hand, frameless doors are less likely to contribute to mold and mildew problems because they do not collect water. They are also more likely to be treated with a protective layer that prevents water spots, making them easier to keep clean.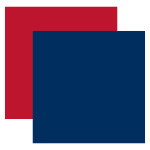 Shower Enclosure Lifespans
Framed shower doors are more likely to collect mineral deposits around them and corrode because they are made of aluminum. Powder coating can help prevent this, extending the door's life.
Frameless shower doors are less likely to develop this problem because less metal is used. Both doors can last 20 to 30 years or more when properly maintained.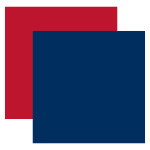 Consider each item mentioned when choosing the best option for your master bathroom design. Doing so will allow you to get the best ROI from your bathroom remodel when it comes to selling. If it's your forever home, do what makes sense for you and your family. Consider the best option that will remain functional throughout the years. 
If you'd like to speak to one of our team members, we provide free consultations and estimates for your bathroom remodeling project.
Get a Free Remodeling Consultation & Project Quote