Walk-In Shower Styles for Every Bathroom Type
Walk-in showers can make a space feel elegant and functional. The lack of obstructions makes your room feel larger as there is a seamless transition from the rest of the bathroom into the shower area. Explore every walk-in shower type and design to enhance its aesthetics and functionality.
If you want to create a seamless transition between the shower enclosure and the rest of the bathroom, transparent glass is the perfect material to help you with that.
This approach allows you to showcase the shower glass design and the shower wall tiles you choose (more on this below).
A Walk-in Shower and Steam Room Retreat
If you want the most out of your bathroom design, consider adding a steam generator for your spa experience. Bask in the heat by adding a shower seat to your walk-in shower. Popular shower seat options include built-in benches, corner seats, and folding teak seats. Explore other walk-in shower with seat possibilities.
If you'd like to adjust water pressure, installing multiple showerheads allows you to have water target particular areas of the body or shoot all at once. For a relaxing shower experience, try a rainfall showerhead that pours water from the ceiling and mimics rain.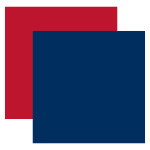 Walk-in Shower Designs for Small Bathrooms
If you have a small space, you can still have the walk-in shower you wanted without sacrificing too much square footage.
Opt for glass walls, frameless shower doors, or sliding doors to avoid making your small bathroom feel cramped and cluttered. Since sliding doors don't swing inward or outward, they can save a lot of open space in your bathroom.
When selecting tiles for this walk-in shower design, choose ones with simple lines that provide a seamless transition. Consider mosaic tiles, marble tiles, or porcelain tiles.
Check out ideas for kids bathrooms.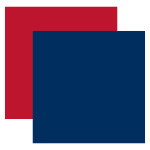 Nature-Inspired Walk-in Showers
If you'd like to feel closer to nature while taking a shower, consider using stone and wood paired with natural light from a skylight or custom glass window (for privacy).
For example, you could create a walk-in glass shower with river stones on the floor and wood-look ceramic tile as a backsplash. The contrast between all three would make for a unique space. View additional nature-inspired bathroom shower design ideas.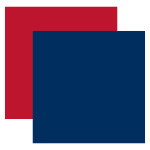 Luxury Shower Design & Tile Choices
When most people think of luxury shower designs for their bathroom remodel, open-concept showers with a spa-like feel are usually one of the designs that come to mind.
What tends to be a deal breaker for some is that walk-in showers do not have doors and therefore do not allow for much privacy. If you find yourself on the fence due to privacy, you could insert a solid base with a glass top half.
As for materials, it's hard to say what makes a shower look luxurious as everyone's material preferences and lifestyles are different. Choosing the right combination of materials, finishes, and colors that fits your taste is what it's all about.
Common materials found in a luxurious shower design include:
Ceramic or porcelain tiles – come in an endless array of sizes, colors, and textures and can be mixed and matched for a one-of-a-kind design.

Glass tiles – glass reflects light, making a space feel larger, it's perfect for a small shower. It's also translucent, which lends more depth to the color.

Stone tiles – typically have either a matte or glossy finish. Rougher stone adds textural interest to a bathroom with primarily smooth surfaces, while smooth stone tiles create a sleek, modern look.
Check out pictures of walk-in showers to gather inspiration.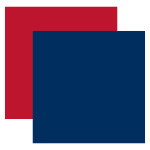 Benefits of Walk-In Showers
Walk-in showers are both safer and easier to use. This makes them more user-friendly than tubs or regular showers, especially for kids, older adults, or those with medical issues.
Get a Free Remodeling Consultation & Project Quote