Historic Restoration Must-Knows for Westfield, NJ, Homes
It's easy to get caught up with the charm of Westfield, New Jersey. It's a county where small-town living meets urban bustle. When buying a home in Westfield, you'll likely be purchasing a historic home, which could mean a fixer-upper. And that's not necessarily a bad thing! With details like woodwork, early 20th-century fireplaces, and wide floorboards, you can salvage history by bringing an old house back to life – and truly make it yours.
Before you move forward with your project, know that historic restoration in Westfield, New Jersey, and the surrounding areas is no small undertaking. Not only does special care need to be taken when dealing with old structures and building materials, but old houses are full of surprises, and costs can add up quickly.
But if there's one thing we've learned over the past 30+ years, a renovation done right will give you the home you've been dreaming of!
Here are three must-knows before getting started: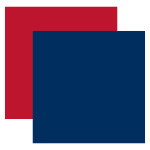 1. Watch Out for Water Damage
Look out—especially around the ceilings, floors, and windows—for signs of water damage. Signs of water damage could be an indication of serious structural issues. If you do spot water damage, it must be addressed immediately. You can check for structural water damage on your historic home's sill plate (runs around the foundation). Water damage could cause mold, dry rot, and become the perfect breeding ground for bugs.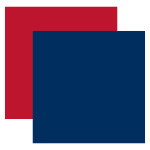 2. Find the Best Contractor for Your Historic Restoration
Some homeowners gather bids and choose their historical restoration contractor based on price rather than credentials. This tactic can do more harm to your restoration than good. It's important to remember that each Contractor works differently; therefore, each prices the project differently. Some contractors provide pricing with an allowance for general materials and not specifics. The pricing will likely include base-line products, not custom materials/requests.
I always stress to my clients that having a "connection" is essential.
To get an idea of a Contractor's professionalism, expertise, and specifications, interview them instead of collecting a "bid." A qualified historic restoration remodeler will explain their process, offer ideas, utilize a contract, and readily answer your questions. At the end of the interview, the Contractor should make you feel comfortable and informed.
Historic restorations require more detail and planning up front to ensure the historic aspect remains intact. Communicate your goal of restoring the property with the Contractor to ensure you are both on the same page. To review SEI's historic restoration process, click here.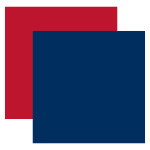 3. Be Smart About Your Restoration Project Investment
Get a Free Remodeling Consultation & Project Quote