Historic Home Restorations in Westfield, NJ & Beyond
Get a Free Historic Restoration Consultation & Project Quote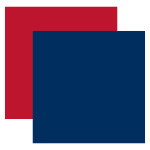 It's a privilege to work on a house that existed before us and will exist after us.
At SEI Construction, Inc., we appreciate the history and design features found in older homes and have an experienced and talented team of restoration experts who work to preserve the architecture, heirloom details, and charm that tell the story of the space.

We repurpose or upcycle as much material as possible to maintain the aged and true-to-era look you want for your historic home restoration while adding modern elements for functionality, convenience, and storage.
Historic Restoration Craftsmanship, Carpentry & More
Since 1987, we've helped homeowners restore, or bring to life, forgotten homes with hidden beauty while facilitating all aspects of the process, such as permits, code compliance, design, and construction. 
Our commitment to restoration has landed our projects on a Tour of Notable Homes. This event highlights Westfield, NJ, rich architectural history by showcasing some of the hottest new properties and historic home restorations.
Your Home Restoration Process With SEI Construction, Inc.
The process starts with a no-obligation consultation to review your frustrations, wants, needs, budget, and more.
Suppose you decide to move forward with our construction services. In that case, we will collaborate with your project's hired architects, designers, and more to join design/build efforts, align goals and priorities, and reduce risk.
With all project details in hand, we prepare a proposal with a breakdown of the scope of work for your home restoration. 
It includes repair vs. replacement items, permits and code necessities, structural/form and character materials, a proposed design, floor plan, elevations, and more.
Once you approve the proposal and sign the contract, we schedule a pre-construction meeting to discuss communication cadences, job site cleaning expectations, and more.
As construction moves forward, we will oversee the scheduling and progress of specialty trades and your project's timeline, quality of work, and budget. Rest assured that our streamlined process, team, and BuildClean Dust Control System will provide you and your family with a worry-free remodeling experience.
A post-construction walkthrough with each professional involved in your remodel ensures that all checklist and blue tape items are complete.
Planning Your Historic Home Restoration
Discover answers to frequently asked questions and get insight from our team of expert professionals.
How Much Does a Historic Restoration Project Cost?
Because of the uniqueness of each historic restoration, we cannot provide a price range for this type of project before visiting the home. After seeing its condition and discussing your concepts and wants, we can offer a starting range for restoration services. We encourage homeowners to save 15 – 20% of their total remodeling budget for unforeseen issues that may arise during the construction phase, such as electrical, plumbing, and foundation. However, for historic restoration projects, that figure is 20-25%, as older homes generally require more work to get them up to code. 
Before you begin, you must visit your local township's historical restoration commission to receive adherence information for exterior and interior design standards. With historic homes, there are limitations to what you can do and how you can do it. That is why consulting a professional and licensed historic restoration contractor is essential. They will bring the experience to help guide you through the process.
Why Choose Our Local Remodeling Company for Your Historic Restoration Project?
When it comes to repairing and restoring historic homes, our team understands the importance of preserving the rich history of Westfield, New Jersey, and surrounding townships. With over 30 years of experience, we can apply our entire spectrum of construction and design expertise to these always unique and often complex projects. Our vast work in this area may include:
New roofing

The insertion of steel or wood beams/columns

The construction of other vital structural elements
We regularly perform masonry and window restoration, carpentry, and installing state-of-the-art plumbing and HVAC systems. From complex interior finishes to restoring façades to their bygone era, you can put your trust and confidence in SEI Construction, Inc.
Check Out Our Local Remodeling Services