8 Planning Tips for Kid-Friendly Bathroom Designs
When it comes to sharing a bathroom with children can be a test of patience. It's hard for countertops, tub space, and flooring to stay clean. To top it off, many homes in Westfield, New Jersey, have shared bathrooms, so whether you're sharing the space with children or they're sharing the bathroom, adding some elements to the design can help everyone stay sane and clean. Here are eight planning tips for a kid's bathroom without the chaos.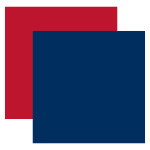 Step-up Ideas for a Child's Bathroom Vanity
Eliminate that bulky step stool that's oddly placed in the kid's small bathroom by having one built into their vanity like the one pictured here. Since bathroom vanities are often designed for adult use, a built-in step stool can make the faucet, soap dispenser, and other necessities your children will need easier to reach – and it can easily be pushed into place when not in use.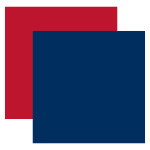 Include Open Shelving in the Bathroom
Children easily find things (and put them away) when they are in plain sight. Open shelving can store bath toys, towels, and toiletries. Open bathroom shelving is also a popular design element found in many modern kids' bathroom designs and is even used to showcase bathroom decor in guest bathrooms.
"A lot of homeowners remodeling their kid's bathroom are hesitant to make too many changes since kids grow fast. The great thing about most of the kid's bathroom ideas shared in this blog is that they can be disguised into the bathroom design or easily altered in the future."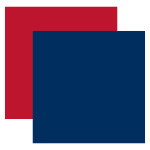 Ditch the Towel Bar and Use Bathroom Wall Hooks
Instead of picking out towel bars, opt for hooks. The children hang their towels, robes, and change of clothes up on their own. You also don't have to fuss with refolding or adjusting bath towels. You can adjust the hooks' height when your children get older or do away with them altogether.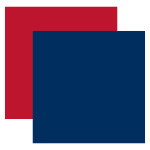 Choose a Big Kids' Bathroom Sink
Consider a large trough sink instead of double sinks if your bathroom has space. The oversized sink has enough elbow room for multiple kids to brush their teeth simultaneously — eliminating bathroom bottlenecks.
This is a fun element to add as a focal point for a kid's bathroom theme. If you're concerned with replacing the sink, you'll be happy to know that trough sinks are also popular options for adult interior designs.
Paired with the proper lighting and accents, your child's bathroom design can work for them throughout their time in your home. We have even had clients who kept the trough sink after their children moved out of the home. They remodeled the once kid's bathroom and used it as a fun feature in a modern powder room.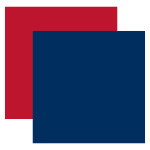 Get Bathroom Design Ideas From Your Kids
Take this opportunity to include your child(en) in the remodeling process by displaying their finger-paint artwork instead of hanging a typical landscape. You can also add souvenirs from local trips. Say, for example, you live in Central New Jersey; you might consider adding art your children have created at local Westfield studios and activity centers. This makes the bathroom space personal for all those sharing it.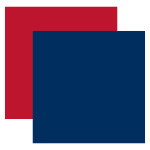 Install Wainscoting on the Bathroom Wall
You probably already know how rough children can be on walls, especially with a Crayola in their hands. Installing wainscoting will help make those clean-ups easier it can be painted with semi-gloss or glossy paint, which protects the lower walls against moisture.
Consider Full Wall Bathroom Tile
Let's talk about kids' bathroom tiles. Children tend to splash water on the countertops and walls behind the sink when tidying up. A brightly colored mosaic tile backsplash that continues up to the ceiling will protect your drywall from getting soggy.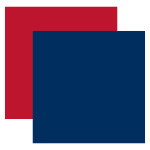 Choose a Kid-Proof Bathroom Countertop
Speaking of countertops, granite countertops can be stained and scratched. We recommend using quartz, which is scratch and stain-resistant and mimics the luxurious look of granite.
An added benefit: According to the NY Times, if you ever plan on reselling your home in the future, quartz is a favorite among homebuyers in the Westfield, New Jersey market.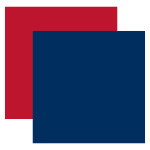 We hope these tips have helped you start on your path to a functional and fun theme for your kid's bathroom remodel. Our Kid-Friendly Bathroom Infographic can be pinned to your Pinterest board or downloaded to your smartphone for easy access and future reference. 
If you have any other questions, our free consultation with our contractor and design teams can provide more insight into our remodeling approach. 
Happy remodeling!
Get a Free Remodeling Consultation & Project Quote