New Providence, NJ Bathroom Remodeling Company
Get a Free Bathroom Remodeling Consultation & Project Quote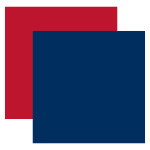 At SEI Construction Inc., we understand the uncertainty surrounding starting your bathroom remodeling project. You've likely researched dozens of New Providence, NJ bathroom remodel contractors, saved numerous bathroom remodel pictures, and have read countless Yelp and Google reviews. 
The wrong remodeling company may leave you managing your home remodel and scheduling specialty trades professionals like plumbers, electricians, and more. We have completed hundreds of bathroom remodels in New Providence, NJ, over 30 years at SEI Construction.
Many homeowners have trusted us to be their New Providence, NJ, bathroom remodeling company because of our comprehensive and collaborative approach to home remodeling. Our team of bathroom designers, project managers, specialty trades professionals, carpenters, and installers work together with you to design and build a beautiful and functional space within your remodeling budget.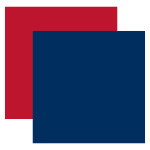 New Providence, NJ Bathroom Contractor Team
We will work with you to select bathroom design features, products, and materials that reflect your style and vision and fit your budget. Want to add more space to your bathroom? No problem. Our team of New Providence bathroom contractors and specialty trades professionals offers solutions for space limitations. Our team of architects and designers works to create a seamless space that blends with the outside of your home's existing structure.
Are you looking for other bathroom design possibilities? We can build and design a variety of bathroom spaces. Some of our most popular project types include:
Powder rooms and small bathroom remodels
Bathroom remodel DIY corrections
Basement bathroom additions
Above the garage living space bathrooms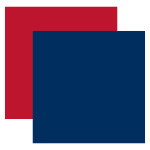 If you're ready to embark on the bathroom design of your dreams, turn to our team. We'll take your primary bathroom ideas and concepts to the next level. You'll work alongside our design experts to choose light fixtures, bathroom vanities, mirrors, shower tiles and flooring, cabinets, and more. It doesn't end there.
We'll share renderings and 3D concepts of your space with the selections you've made. All this is done to give you the results you've been dreaming of.
Bathroom Remodel Ideas on a Budget
Bathroom makeover projects come in all sizes and build. Whether you're interested in a modest space with shower glass doors and strategically placed towel bars or a primary bathroom design on a budget, we can help. Skip the hassle and stress of DIY bathroom planning. Our team of interior designers will walk you through each phase to give you a spectacular result while staying within the budget that works for you.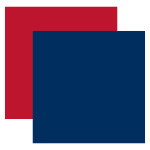 What We Bring To Your New Providence, NJ Bathroom Remodel
Here are some of the additional benefits you'll receive when you work with us:
Great communication

Quality work and craftsmanship from a dedicated team of professionals

Durable and sustainable elements

A bathroom remodel company with team members in place to ensure quality construction and design

A dust control management system that eliminates up to 90% of airborne jobsite dust for improved livability during remodeling projects

A bathroom remodel inspection post-construction
Check Out Our Local Remodeling Services