Plainfield, NJ, Home & Commercial Remodeling Contractor
Get a Free Remodeling Consultation & Project Quote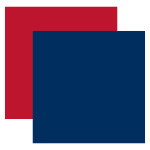 SEI Construction, Inc has over 30 years of experience transforming ordinary spaces into amazing ones. We service Central New Jersey and have hundreds of Plainfield, NJ, remodeling projects under our belt.
Our remodeling services include kitchen remodels, bathroom remodels, home additions, historic restorations, interior and exterior home improvement projects, basement finishing, commercial projects, and much more.
Our process and approach to remodeling have earned us high ratings and reviews.
SEI Construction, Inc is a licensed and insured Plainfield, NJ, remodeling contractor with a top-notch team of architects, interior designers, carpenters, trades professionals, and project managers who all place great importance on collaboration and customer service.
Each person on our team has worked in the remodeling industry for decades and works alongside our clients to provide quality materials and functional and beautiful designs at an affordable price.
Plainfield, NJ, Home Remodeling With SEI Construction, Inc.
When you work with SEI Construction, Inc. for your Plainfield, NJ, home remodeling or commercial project, you can rest assured that you will work with a fully insured, licensed, and five-star rated company that will obtain all necessary permits, provide you with warranties, and care about the smallest details and final touches.
It all starts with a free no-obligation consultation where we go out to your home or commercial project site and meet with you in person. Once there, we'll review the space you want to remodel, what ideas you have, if outside parties will need to be involved, provide ideas, and take measurements to prepare a detailed scope of work and quote for the cost of your remodel or commercial project. 
Plainfield, NJ, Remodeling Services
Bathrooms can also add significant value to your home and turn the most cramped and lackluster of spaces into functional spa-like retreats.
We pride ourselves in helping our clients realize their concepts, choose materials and products for their spaces, create a plan that includes schedules for all subcontractors and specialty trades, and provide a seamless and stress-free bathroom remodeling experience. Discover our bathroom transformations.
Your search for "kitchen remodel ROI" has proven that kitchen remodels provide one of the largest returns on investment. Whether you're interested in making updates to put your home on the market or creating a space you can enjoy for years to come, our team can help.
From the initial design to the finished project, we will be with you every step of the way. See construction projects and kitchen remodels in Plainfield, NJ we have completed.
Home Additions and Extension Projects
Home additions are one of the most beneficial types of projects and, when done right, can significantly improve your home's footprint and value. Whether you'd like to add extra living space, a bedroom above a garage, build-out, or build-up, our home additions services in Plainfield, NJ, can transform your home to best accommodate new chapters of your life.
And because we place so much emphasis on small details and red tape, you can rest assured you'll receive a home addition project that is up to code, permitted, follows all local guidelines, passes inspection, is built with quality, and features fine craftsmanship. 
Learn more about our home addition projects.
Interior & Exterior Renovations
Whether you need an attic conversion, updated staircase design, home office, expanded or updated deck, outdoor kitchen, or garage conversion, our team can help.
Our interior and exterior renovation services for homeowners in Plainfield, NJ, will transform your living space into a beautiful one that features elements that are your style and blends seamlessly with nearby existing structures.
Check out all interior and exterior renovation galleries for past projects and renovations.
Commercial Remodeling Projects
Plainfield, NJ, has so many historic structures that have been neglected and are longing for revitalization, restoration, and a creative eye. That's where we come in.
At SEI Construction, Inc., we have helped hundreds of business owners make their dreams for a spa, restaurant, event space, and more come true with our comprehensive commercial remodeling services.
We work alongside you to bring your concepts to fruition while facilitating all local build requirements, working with specialty trades, and managing each phase. So much care and quality is put into each project to provide an end result that will help you catapult your business to the next level.
We'd love to consult you on design possibilities, timelines, costs, and more via a free no-obligation consultation.
Basements are so important in the northeast. They serve as family gathering spaces, home offices, home gyms, entertainment areas, and more. Over the last 30+ years, we have transformed hundreds of basements and have learned every aspect that can impact a basement over time.
Our basement designs account for weather conditions, sound travel, functionality, and engineering that will stand the test of time. Rest assured that with us as your Plainfield, NJ, basement contractor, you will receive guidance, planning, and commitment to quality from start to finish.
Get the ball rolling on your basement remodel by reaching out for a free no-obligation consultation.