Basement Contractor in Plainfield, NJ
Get a Free Basement Remodeling Consultation & Project Quote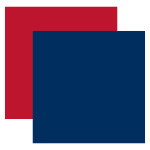 Whether you're ready to transform your builder-grade basement, make use of a dark, damp one, or preserve your historic home while adding value to it, we can help. As a basement contractor serving Plainfield, NJ, who also specializes in historic restoration, our all-encompassing approach to basement finishing includes the following: 
A free, no-obligation consultation.

Basement design services.

A team of top-notch specialty trade professionals: architects, restoration experts, interior designers, and experienced craftsmen. 

A stress-free experience by way of our project management services.

A satisfaction guarantee post-construction checklist and warranty review process. 
We realize how frustrating and overwhelming the hiring process can be for homeowners. Depending on the scope of your basement remodel, many questions, uncertainties, and approaches exist. This is why in addition to our in-depth consultation, we also offer basement remodeling resources and a free downloadable guide on hiring a remodeling company.
Plainfield, NJ, Basement Finishing & Remodeling
Being that Plainfield, NJ's, home market has many older homes that require a delicate approach and today's homeowners want a flex space that provides more than a finished living area, we are proud to provide the following basement  remodeling services:
Basement flooring repairs and installation

Basement framing and wall finishing 

Basement ceiling finishing 

Basement bump-outs 

Custom basements with or without bedrooms

Basement bars and entertainment areas 

Basement mudrooms and playrooms

Basement wine cellars and cigar rooms

Basement bathrooms

Basement home offices and gyms

Basement laundry rooms and dog washing stations
And much more. Should your basement require mold remediation, asbestos removal, or other hazardous disposal due to water damage or old age, we can refer you to licensed and insured companies before any work is done on our part. This ensures that your project is up to code and is being built upon a clean and solid foundation.
Check out our basement remodeling gallery if you're curious about our work or want inspiration. 
Questions to Ask a Basement Remodeling Company
Here is a brief breakdown to help you navigate the hiring process. 
How long have you been in business?
Are you licensed?
Are you insured, and for how much?
When will you start and finish?
Will you be pulling the permits?
Do you use products specially designed for basements?
Will I receive a detailed drawing, scope of work, and fixed price?
Why is your price different from the other quotes I got?
How will I make my material selections?
Do you provide warranties? 
Get the full breakdown of each question and its importance via our Basement Project Must-Knows blog.
5-Star Plainfield, NJ, Basement Contractor
We pride ourselves in our slogan, "because every space can be amazing", and take the time to establish a solid working relationship with our clients by getting to know their wants, likes, dislikes, and goals for their basement.
We encourage you to read our five-star reviews to learn more about our level of commitment to customer satisfaction and the experiences our clients had working with us.
For more on how our company can help transform your home or business, take a look at all of our Plainfield, NJ, home improvement and commercial remodeling services, or reach out below to have a team member contact you about your project. 
Get a Free Remodeling Consultation & Project Quote