Residential Renovations in Fanwood, NJ
Get a Free Remodeling Consultation & Project Quote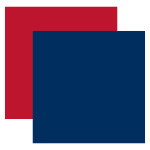 Have you been planning a residential renovation for your home in Fanwood, NJ, for years, but you can't get past the thought of all the time-consuming details you'd have to deal with? If so, you're hardly alone. 
Many homeowners daydream about the ideal residential renovation updates that would transform their home into a fully functional space with an updated style. 
Then they think about all the steps they would need to take and the potential pitfalls of pursuing the perfect makeover and begin to feel overwhelmed rather than excited. Here's the thing, you can have the home of your dreams and bypass all the stress and uncertainties involved with remodeling.
Our team and specialty trades professionals can help you get past those worries and achieve the beautiful renovation you've envisioned for your home in Fanwood, NJ, or a neighboring community.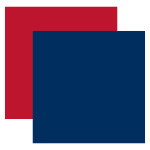 Our approach (The SEI Approach) helps eliminate homeowners' headaches when they embark on a major home renovation.
We do that by partnering with you and sharing our expertise from the very first meeting through the construction phase of your residential renovation. 
We'll help you select materials and products, coordinate a design to satisfy your style, and schedule specialty trades professionals to complete electrical, plumbing, and more. Here's what else you can expect when you work with us:
GREAT COMMUNICATION – We work closely with you to create a space that not only meets your family's needs but is completed in the most cost-effective and efficient manner.

QUALITY MATERIALS – Durable and sustainable products that will enhance the beauty of your home renovation.

AMAZING RESULTS – We've built a team of sub-contractors and design professionals who place great importance on building with integrity, creativity, and intelligence.
No matter what you envision for your residential renovation in Fanwood, NJ, our team is dedicated to helping you achieve your goals. Contact us today to get started.
Check Out Our Local Remodeling Services