Choosing Exterior Color Combinations For Your Home
The first thing everyone sees is the exterior of our homes. It can set the tone, define your style, and welcome guests. With so many color combinations to choose from, it is essential to consider architectural details and their impact on curb appeal. Fortunately, several resources can help you select the best color combination for your home's exterior. 
In this blog, we share the following: 
Basics to guide you in choosing a color palette to compliment your home.

Apps that provide visuals. 

Exterior paint colors that can help you sell your home. 
And much more.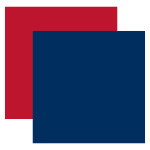 How to Choose Paint Colors for Your Home's Exterior 
Many opt to take the painter's suggestions or choose the same colors as the house down the street. But a little research and planning can help you understand why the colors are appealing and "it works." Knowing this will help you choose a color scheme with confidence. And the final paint job is one that you will be pleased with.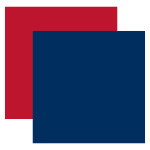 An exterior paint scheme should be made up of at least three colors: The field or large areas such as walls or roofs. The trim consists of corner boards, window trim, fascias, rakes, etc. The accent, or specific elements, including doors, shutters, and other architectural features.

Field colors make up most of what you'll see on the house and will lead you to the choice of trim and accent. On the home pictured below, subtle color changes are used in the center of the gable to highlight a change in the shingles and accentuate features.

Are you trying to make your house look more prominent on the street? A lighter field color will make it look more significant; a darker color will visually shrink it. But darker colors can also give it a robust and solid appearance.
The trim color can make or break the scheme. Darker trim – especially around the windows – can cause a "frame" effect, where the windows look like pictures hung on a wall. Keeping the trim lighter than the field is almost always a safe bet.
Gutters, downspouts, and similar elements are usually painted the trim color to help them "disappear" into the background. But always consider how existing structural elements can enhance the color scheme. Using copper or black (deep-colored) gutters and leaders can add dramatic effects.
The accent color is where the excitement is. Once you've chosen an attractive combination of field and trim, make it "pop" with an eye-catching accent color. It's a tool to give life to an otherwise muted color scheme and draws attention to the essential features of the house.
The front door, shutters, and window frames (not the trim) are good places for accent colors. Windows painted with an accent and trim colors together can be the most exciting part of the composition.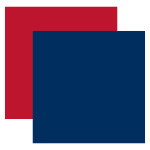 Exterior Home Colors Apps and Resources
Now that we have covered the basics let's go over what tools you can use to visualize what color combinations will look best for your home. 
It used to be that you would go to a paint store and get a couple of paint decks (those color wheels that fan out) to get started. From there, you would narrow your choices down to two or three paint schemes, then buy a quart of each color – AND a quart of several other colors that are nearby on the color strips. 
Today, you can do all of that from the comfort of your home. Exterior house color apps through Benjamin Moore and Sherwin Williams allow you to color match and even provide suggestions based on your selections.
This allows you to test out the inspiration you've gathered from social media and confidently move forward with no regret. 
Forget about worrying whether your choices will look good on your walls during day and night time. The Sherwin Williams ColorSnap® Visualizer and Benjamin Moore Personal Color Viewer® apps allow you to upload photos of your home's exterior and add the colors you're interested in. The result is a virtually painted option for your house's exterior color combinations.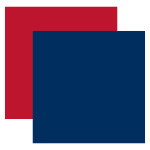 Choosing Exterior Paint Colors for Resell
If you're painting your home to get it ready to put on the market, neutral colors work best because they allow the potential buyers to visualize their style in place. Neutral colors are also light, bright, and welcoming, which will go a long way to help sell your home.
What have neutral tones proven to sell? Shades of blue that trend toward dark gray and light gray provide a neutral feel with a modern twist. And, of course, warmer colors with earth tones like sage green can accentuate brick or stone. For a modern farmhouse look, try a pale gray with white trim for the window frames and a white accent for the front door.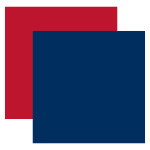 Finding what works for your home takes a bit of trial. Now that you know what home color visualizer tools are available, you can bypass the trips to the store and find the perfect color options for your couch. 
Of course, color coordination isn't for everyone. Sometimes, finding the perfect trifecta of colors takes a second set of eyes. Suppose you're working with a contractor or interior designer for your house painting project. In that case, they can provide multiple color combinations to transform your outdated or white exterior and make your home stand out on the block. Aside from our exterior project services, we provide a few other resources to help you plan.
Remodeling Trends & High ROI Projects
A Guide For Starting An Interior Renovation Project
Unforgettable Interior & Exterior Entryway Designs
Ready, set, roll! You'll be thrilled when your house has a fresh, exciting new look! Who said watching paint dry is no fun?
If you'd like to speak to one of our team members, we provide free consultations and estimates for your exterior remodeling.
Get a Free Remodeling Consultation & Project Quote