A Guide for Starting an Interior Renovation Project
Nine times out of ten, if you have lived in your home for a few years and gone through many life stages, you likely have found yourself on Houzz, Pinterest, or Instagram looking at house renovation ideas. Even most new homeowners who are not moving into a new build have interior renovation ideas. 
It's easy to get caught up in the newness of it all: the new memories after that kitchen remodel is complete, the family nights in a new spacious living room, and the serenity of a spa-night post-bathroom remodel.
In our 30+ years of working with homeowners throughout Central New Jersey on their home improvement projects, we have come across some great home updates that have added significant value to homes and some DIY projects that have cost homeowners money. The most successful home projects are those with planning and foresight. 
We've put together a renovating a house checklist to use as a step-by-step guide after you've gathered interior renovation ideas. It includes: 
How to choose a remodeling contractor

What red flags to look out for 

Check if the home remodeling contractor you are interested in working with is reputable. 

The interior renovation projects with the highest ROI 

Interior renovation ideas for old homes

Interior renovation ideas on a budget 
By the end of this blog, you'll have the insight needed to get your interior renovation off to the right start.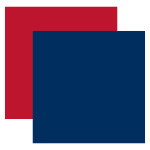 Choosing a Contractor for Your Home Renovation
This is the most crucial phase of your interior renovation project. The right contractor can take your concepts and create the space you have dreamed of! They can also take the burden and stress associated with remodeling away by creating a streamlined process for your project's interior design and construction phases. The wrong contractor can leave you helpless during each step, provide subpar work, and, worse, cost you more money. 
Our free guide to choosing the right remodeling company may also be used for hiring a contractor. This guide takes the guesswork and frustration out of the hiring process. You'll get insight on how to:
Verify licenses and insurance coverage

Avoid unexpected project costs 

Approach payments 

Sign a contract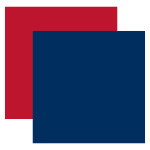 The Interior Renovation Projects with the Highest ROI
The Mudroom Remodel
In past blogs, we've shared ideas for fun and creative mudrooms that do more than keep the mud out. Mudrooms make a great interior renovation project, and with the right features, most homeowners recoup their investment during reselling because mudrooms are in-demand in the Northeast. 
Interior Renovation Lighting Designs
Have you visited a place or home that left you with an inviting aura? You don't need expensive furniture or artwork to pull this off. You can achieve the same ambiance through a combination of lighting types. The lighting types for interior renovation projects are:
Ambient Indoor Lighting
Chandelier

Ceiling-mounted fixtures (pendants)

Wall-sconces

Traditional recessed fixtures and/or LED Downlights
Task Lighting
Pendant and track lights

Under-cabinet and vanity lights

Floor lamp

Table lamp
Accent Lighting
Wall lights

Recessed lights and spotlighting
By combining each, you can achieve functionality and aesthetics. And because each type of lighting serves a purpose, you can expect this type of project investment to go a long way come resell time. 
When we worked with past clients on their interior renovation in Westfield, NJ, we created a hallway that guided those who walked through it – with light. 
Rather than go with a traditional sconce on the walls, we added lighting to the ceiling. In doing so, we were able to light up the dim, narrow hallway leading from the living to the dining space and keep with the contemporary design found throughout the home.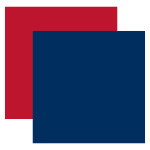 Media Rooms in Basements or as family Rooms 
When it came to interior renovating in the early 2000s, homeowners would jump at the chance to turn that unused room into a media center with a huge TV, surround system, lounging chairs, and wet bar. Nowadays, that's still an option, but let's face it, the possibilities have trended beyond typical media rooms.
Today's media rooms are spaces that can support family gatherings and hobbies and that big screen TV and extra-large lounge set. Media rooms now include full kitchens to eliminate the need to go downstairs or to the other room when you have guests. They've become game rooms and even bars, as shown in the image below.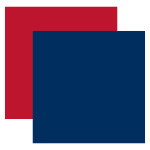 And because a finished basement is on most people's checklist when searching for a home, you can expect this project to recoup its investment come resell.  
Home Additions that Aren't Your Average Au Pair
Adding space to your home is an investment in your home, so why not make it an investment that will fit your lifestyle or provide you with a high ROI if you plan to sell? Here are the top five home addition types that will make great interior renovating projects and additions to your Westfield home:
House or room addition

Bump out

Sunroom

Conservatory

Garage conversion
House or room addition 
With this type, a new room is added to the house: great room, dining room, family room, primary bathroom, or media room (if you got inspired by the ideas above and need more space for your growing family, this option is for you).
Bump outs
Bump outs are enhancements to an existing room. Homeowners often go this route if they're looking to add square footage to a particular space, like a cramped dining area that isn't comfortable and lacks sufficient space to entertain and socialize.
Sunrooms
Sunrooms have long been the red-headed stepchild of the home addition world, thought of as drafty structures of aluminum and thin glass that are either too cold or too hot. Thus, they never get used.
Pre-fabricated sunrooms have evolved. They can now be built with thermal-resistant glass.
Conservatory
What's a room with natural lighting without plenty of greenery and a bistro table to enjoy a drink on during a hot New Jersey day? Not one designed for full enjoyment. Today's conservatory designs can include fireplaces and full dining areas.
Garage Conversions
Garages are tempting to convert: the box is already there, so how hard can it be to finish it? If you're turning the garage into a general living space, the wiring and number of outlets already in place can usually be extended. Some garages already have drywall on the studs, leaving one less task.
If you want to put a picture to each example, you can find plenty of home addition types on our Instagram page.
Keep in mind that any room addition is like building a mini-house, complete with all the trappings of a house-build: architect, contractor, permits, wiring, HVAC, plumbing, change orders, and more.
Always consult with a professional before moving forward. In most cases, you'll have to apply for specific permits. If you live in or near Westfield, New Jersey, we've provided a link to access Westfield building/remodeling permit requirements.
Interior Renovation Types for Old Homes 
There are many historic homes in Westfield, NJ & surrounding townships. Many homes with character, history, and value. If you've recently decided to restore a home to its glory days, you will likely have many questions. After all, undertaking a historic restoration isn't the same as remodeling the average home. Therefore, we suggest you look at our blog on Starting Your Historic Home Renovation: What To Do & Not Do.
What about the best interior renovation types for old homes? 
Each home is different and comes with its charm. We suggest taking your concepts to an experienced historic home restoration contractor and getting their feedback on possibilities, limitations, materials, and timelines. In our experience, restoring staircases, fireplace surrounds, front porches, bathrooms, and kitchens makes for the best types of interior renovation projects for historic homes. 
Interior Renovation Ideas on a Budget 
You can gather various home renovation ideas on a budget from the web and social media. Below are our top blogs to reference when gathering project types and inspiration.
For both interior renovations and exterior renovations: 
Fall Remodeling In New Jersey – Projects To Spruce Up Your Home
Unforgettable Interior & Exterior Entryway Designs
Don't worry; we wouldn't sign off without giving you the information you need to start. Here are 5 important things to keep in mind when considering a home remodel.
If you'd like more information on where to start when remodeling a house, reach out to schedule a free no-obligation consultation. 
Get a Free Remodeling Consultation & Project Quote