A Westfield, NJ, Residential Construction Company
Get a Free Remodeling Consultation & Project Quote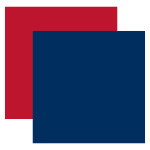 There are so many beautiful homes in Westfield, NJ, with character and charm. However, whether you have outgrown the space or the space has become outdated; eventually, you may need construction and remodeling services. With over 30 years of serving Westfield, NJ, and surrounding townships with home improvement needs, we can guide you through your home construction and custom home updates.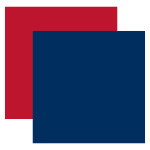 Starting Your Construction Project
With so many general contractors, home builders, and residential construction companies in Union County, finding the right one to help you go from concept to completion can feel overwhelming. After consulting with several over the phone, you will discover that each has its process, unique team/trades professional structure, and timeline. 
Here is How Our Construction Process Works:
ur team works alongside you from the first free consultation to the final walkthrough to help design and construct your remodeling ideas. Through our design bid build process, we meet and discuss the various flows and work areas you need to be integrated. Measurements of your current space are taken to avoid inaccurate pricing and poor planning. 
Next, we will bring you material options or meet you at local showrooms. We review various lighting fixtures, kitchen cabinets, backsplash tiles, countertops, flooring, and more to select the perfect pairings from floor to ceiling. 
Once these two steps are done, we prepare a rendering with your chosen products and materials. The rendering may be of the existing footprint or what the space would look like should you want to add square footage. All of the items you selected during the design phase of the remodel are inserted to give you a visual of what your kitchen design or master bath might look like. 
Why Our Approach to Home Remodeling and Construction Works for Homeowners:
Rather than project manage the design-build themselves, many homeowners prefer working with a residential construction contractor and remodeling company for all phases of their project instead of hiring each component out (architect, interior designer, etc.) because it saves them time and money. Add to this the construction process listed above, and you will receive a fixed cost to remodel and build that falls within your budget.
Because we are a family-owned construction company, a great deal of importance is placed on providing an exceptional remodeling experience that satisfies your family's needs. Our clients receive thorough planning, quality craftsmanship, and outstanding customer service — every step of the way.
Read what our past clients have to say, discover our accolades, and see what associations we have joined to ensure our clients receive the experience they deserve from a top new jersey construction company.
We Also Do Commercial Construction and Remodeling
Our general contracting services are not just for homeowners. We've worked with commercial developers and real estate professionals to transform outdated galley kitchens, execute master bathroom design ideas that sell homes, and create retail spaces with clean lines that attract businesses.
Need help hiring a local contractor? Download our Guide to Choosing the Right Remodeling Company. 
Check Out Our Local Remodeling Services