Home Addition Cost, Types & More
The average cost of adding an addition in New Jersey is $86,460. This data comes from actual project costs, as reported by ImproveNet.
This figure typically leads homeowners to that daunting dilemma: buying their dream house or transforming their current home into that dream. 
Taking on a home addition is no small fret. There's a lot to consider and plan. However, it's a project that, when done right, will provide you and your family with a space all can use and benefit from for years to come. 
And, according to Hanley Wood's Cost vs Value report, you'll also be able to recoup most of what you spend should you decide to sell. To ensure your New Jersey home addition project turns out just the way you want it to, we've broken down the important items you should know before starting, such as:
The different home addition types

Home addition costs

And most importantly – how to plan for your home addition
If you've been saving ideas from Houzz for a while and are ready to take your home addition concepts to the next phase, keep reading.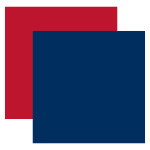 Two Story Extensions – Two Story Extensions are designed to enlarge a home with enough height but could use extra length or width. They can be built on any side of the house, and room size is dependent on available space and your wants.
Second Story Extensions – Second Story Extensions are for homes with one level that would like to add a second story to their home. A second-story addition cost is higher because to achieve this project, the entire roof will need to be removed from the house. The second-story extension is added, followed by the roofing installation and the repair of HVAC, air, electrical, and anything else that must be removed to put the extension in place.
In-law Additions – In-law home additions are built onto any side of your home and are usually built to include a kitchenette, living room, master bedroom, closets, and a bathroom.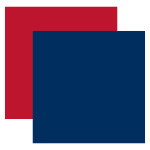 Kitchen Extension Addition – Often, homeowners feel that their kitchen is too small. They want to stay in their home and expand their space. With a kitchen addition, a homeowner can add around 200 additional square feet to their kitchen.
Bedroom Additions – A bedroom addition can be built onto an exterior wall of your choice, and roofing and siding can be matched to your existing house.
Bathroom Additions – If your family is growing and sharing one or two bathrooms isn't cutting it anymore. Bathroom additions can be built onto the exterior wall of your choice.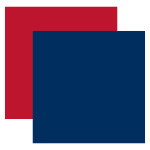 Family Room Addition – A family room addition can be built off an existing exterior wall of your choice, and roofing and siding can be matched to your current home.
Sunroom Additions – Aside from the natural lighting a sunroom addition provides, it can also be a large family room or entertaining area for when you have guests over.
Front Porch Addition – A porch addition will enhance your curb appeal and entertaining possibilities. Porch Additions are generally built onto the front of the home. However, they can also be added to the rear of the home.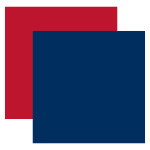 Garage Additions (1-3 Car Plans) – A Garage Addition can be built as an addition to your home, or it can be built as a detached structure. Garage additions accommodate between one and three cars. 
Garage Conversion – Convert your existing garage into a room with a garage conversion. It involves removing the existing garage door and installing trim, drywall, flooring, interior door, siding, windows, and paint.
Bonus Room Above Garage Additions – The existing garage roof will be removed, and a master suite will be built above the garage.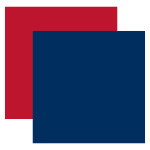 How Much Does a Home Addition Cost
There's no straightforward number for each project type because so many factors play a part in determining the final cost of a home addition. However, the most important rule of thumb to go by is; the larger you go, the more expensive the project will be. According to Home Advisor, some other important factors include necessary services, like:
Professional services to ensure the design of the new addition looks good with the interior and exterior style of the rest of the home. This typically accounts for 10% to 17% of the total project budget.


Excavation, demolition, and site-preparation costs vary depending on the professional and amount of work that needs to go into the prepping.


Pouring concrete footings and a slab foundation. This costs an average of $75 per cubic yard.


Roofing for a new addition averages $80–$100 per square foot for asphalt shingles and galvanized metal flashing. If you go with metal roofing or slate, the pricing increases.


Flooring costs will add to your home addition cost. Popular choices include ceramic tile (AVG: $1,640), carpeting (AVG: $1,490), laminate wood (AVG: $2,748), vinyl/linoleum (AVG: $1,185), natural stone tile (AVG: $1,826) or wood flooring (AVG: $4,396).



Tying into the existing HVAC system varies, but the average cost for installing ducts and vents is $1,050.
If you'd like to get a home addition cost estimation, head over to Home Advisor's True Cost Guide.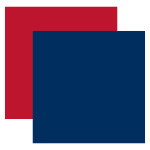 Planning Your Home Addition Project
Plan your build
This means knowing the type of home addition you want and planning the design, floor plan, and budget. Most homeowners think they approach this during the concept phase. However, once they speak to a home addition contractor, they find that it's more involved than expected. If you're unsure which project type fits your needs, consult a professional. They will review your wants and goals to make suggestions that fit your family and home.
Choose the materials
The best home additions look like part of the original structure. To ensure yours falls in that category, speak with a professional about roof and foundation, choosing finishes, and integrating your home's operational systems. Here's a checklist of what to bring up during a call or meeting with a home addition Contractor:
Materials & Finishes

Designing a Roof Addition

Tips for Insulation

Utilities and Systems

Blending an Addition

Laying the Foundation

Choosing Windows

HVAC Options
Get a Free Remodeling Consultation & Project Quote