Top 4 Kitchen Countertop Materials
If you are researching design materials for your kitchen remodel, you've likely come across various home improvement blogs with information on the best countertops. That's why we've taken our approach further and prepared a kitchen countertop material guide.
It includes granite, marble, quartz, and more. You will also discover the countertop price range for each option.
And because everyone loves a good visual, we have included a few project examples for each countertop option.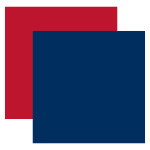 For some time, granite slabs have been the go-to countertop material. Because every granite slab is different, it is the perfect way to add a unique and elegant flair to traditional, transitional, and contemporary kitchen designs.
WHAT IS GRANITE AND HOW IS IT FORMED?
Granite is an igneous rock made up primarily of quartz, feldspar, micas, amphiboles, and a mixture of additional trace minerals. Its composition leads to various colors and textures seen in magazines and social media photos.
HOW MUCH DOES GRANITE COST?
Granite countertops will cost you around $40 to $60 per square foot, with the total price for installation and materials coming in between $2,000 to $4,500.
HOW TO CARE FOR GRANITE COUNTERTOPS
Use a lint-free cloth or paper towel and a specially formulated granite cleaning product regularly to clean the counter, then dry the area with a separate clean cloth or paper towel. Do not use common abrasive cleaners, which can destroy the protective sealant on the granite.
HOW OFTEN SHOULD YOU SEAL GRANITE?
Depending on how often you use the countertops and how light or dark the granite is, you may need to seal it anywhere from every three months to yearly.
PROS AND CONS OF GRANITE COUNTERTOPS
Pros
Almost impervious to heat

Very strong and durable

Easy to clean

Adds real estate value to the home

Nearly 3,000 different colors and wide varieties are available

Almost maintenance-free when treated with newer sealers
Cons
It may get expensive depending on the type of selection

Not suitable for DIY installation

Slabs may have imperfections

Can crack if stressed or improperly installed

Knives are quickly dulled by cutting on granite

Stone is porous and requires sealing to avoid stains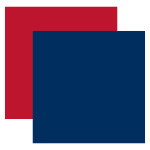 Soapstone is another natural stone, usually dark gray, with a smooth, silky feel. Soapstone slabs have seen a recent resurgence as an alternative to granite. It is pretty hard and resistant to stain.
However, over time it will scratch and develop an antique patina, which can add to the characteristics of a kitchen island with a rustic look.
WHAT IS SOAPSTONE AND HOW IS IT FORMED?
Soapstone is a metamorphic rock formed by millions of years of fluctuating heat and pressure combined with the infusion of mineral-rich water and other liquids. The soapstone's several natural properties make it suitable as a solid surface countertop. The hardness/durability of soapstone can be compared to high-end marbles; however, it is relatively easy to fabricate.
HOW MUCH DOES SOAPSTONE COST?
Soapstone countertops cost $70 to $120 per square foot. Installation for a typical 30-square-foot slab of soapstone countertop costs about $2,100 to $3,600.
HOW TO CARE FOR SOAPSTONE COUNTERTOPS
Soapstone counters don't require a sealant, making it an environmentally conscious as well. Some homeowners rub their soapstone countertops with mineral oil once every four to eight weeks to keep a uniform color, but this is for aesthetics, not functionality. Because the stone is soft, it's easy to sand out small nicks and scratches.
PROS AND CONS OF SOAPSTONE
Pros
Deep, rich color

Somewhat stain resistant

Fairly impervious to heat

Damage can be sanded out

Offers antique, historic look to a kitchen
Cons
May darken over time

DIY installation not possible

Must be treated with mineral oil

The surface can scratch and dent, though this can create an attractive antique look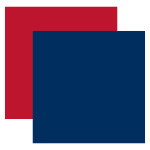 Another natural stone countertop commonly used in the kitchen is marble. Because no two marble sheets are precisely the same, each marble countertop will be unique. More often, its luxurious look is limited to use on an island, a section of countertop reserved as a baking center, and for a pop of elegance, some homeowners use marble for their backsplash. 
WHAT IS MARBLE AND HOW IS IT FORMED?
Marble is a metamorphic rock formed when limestone is subjected to high pressure or heat. In its pure form, marble is a white stone with a crystalline and sugary appearance, consisting of calcium carbonate. Usually, marble contains other minerals, including quartz, graphite, pyrite, and iron oxides. These minerals can give marble a pink, brown, gray, green, or variegated coloration.
HOW MUCH DOES MARBLE COST?
The average cost for marble slab countertops is $60 per square foot but can range from $40 to $100 per square foot. 
MARBLE COUNTERTOP INSTALLATION COSTS
For a kitchen with 50 sq ft of counter space, the cost of marble countertops can vary between approximately $1,050 and $9,650 with an average cost of about $3,000. Calculate the best estimate for your project by measuring the countertops you would like to replace or the area of the counters you'd like to put in. Then, use the average material and labor costs below to find the total approximate price. The average cost to install marble countertops is $3,000 or $1,050 to $9,650.
MARBLE TILE VS. SLAB PRICES
Slab backsplashes: $30 to $50 per square foot. You can match your countertop and backsplash to create a seamless bold look. 
Tile backsplash: $7 to $10 per square foot. If you prefer the look of marble at a lower cost, tiles are a budget-friendly option to bring this timeless stone into your kitchen or bath.
HOW TO CARE FOR MARBLE COUNTERTOPS
Dust at least once a week with a soft microfiber cloth. For wet cleaning, use a damp cloth and a pH-neutral cleaner designed for stone. Check with your countertop company for their recommendations.
PROS AND CONS OF MARBLE COUNTERTOPS
Pros
Waterproof and heatproof

Adds to the real estate value of a home

Exceptionally beautiful stone, with unique veining

Available in a variety of countertop colors and types, such as carrara marble, honed marble, etc. 
Cons
Expensive

DIY installation not possible

Can be scratched; repairs are difficult

Stone is porous and stains easily unless sealed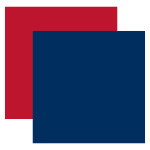 Sold by companies such as DuPont Zodiaq, LG Viatera, Cambria, and Silestone, quartz was created as a more adaptable and better-performing alternative to granite and marble. It is available in a larger range of colors than granite and has a nonporous surface that resists both scratching and staining. 
WHAT IS QUARTZ AND HOW IS IT FORMED?
Contrary to belief, quartz is not produced by quarrying. Quartz is an engineered stone with as much as 93 percent quartz particles and other minerals, shaped into slabs and bound with resins. 
HOW MUCH DOES QUARTZ COST?
Quartz countertops range in price from about $55 to $75 per square foot. Higher-quality varieties of quartz can cost $100 and up per square foot. For an average kitchen with 30 square feet of counters, quartz countertops will cost about $1,800. Labor will add approximately 22 percent of the material cost for about $360, while a sink cutout will cost around $100, and edging will run about $10 a linear foot, for a total of $3,760 installed.
HOW TO CLEAN QUARTZ COUNTERTOPS
Regular cleaning should be done with a mild soap or detergent and a soft cloth. Make sure the soap is non-bleach and non-abrasive.
PROS AND CONS OF QUARTZ COUNTERTOPS


Pros
DIY installation possible

Easy to maintain, no sealing required

Slabs are uniform, with no imperfections

It can be custom-fabricated in any size and shape

Resists stains and is impervious to heat and acid

More convincing, natural appearance than solid surface material
Cons
Expensive

Countertops are very heavy
Other popular kitchen countertop choices include butcher block ( a wood countertop type), concrete, stainless steel, and laminate countertops. Be conscious of the information presented above when choosing your kitchen countertop. The most important factors to consider should be cost, longevity due to daily use, and maintenance. Think of which kitchen countertop material works best for your family's needs and will complement the kitchen design of your remodel. 
If you're unsure which route to go, contact our team for a free no-obligation consultation. 
Get a Free Remodeling Consultation & Project Quote