Mudrooms: Tracking Creative Design in While Leaving Mud Out
A mudroom is your saving grace if you want to avoid the chaos of organizing children's footwear and sportswear, pet accessories, on-the-go utilities, and more. And, with so many design ideas out there, you can truly design and build a space that is the perfect organizing spot for totes, coats, backpacks, and more. Mudroom remodeling has grown so much in popularity that its versatility has increased home value.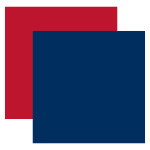 How Does a Mudroom Increase Home Value?
Think of all the times you have seen a skateboard, book bag, shoes, and more scattered across your home. You are not the only one who sees red. Other homeowners and homebuyers know the overwhelm brought on by clutter, insufficient storage space, and lack of organization.
Mudroom storage provides a place to keep things out of sight and the rest of the house. They can be custom-built to work for each family member and still offer the functionality and storage benefits prospective buyers are after – better organization and neatness.
We always advise our clients to consult with their realtor to see what other homes in their area have sold for post mudroom remodel. Doing so allows you to keep your mudroom ideas in check and not overdo it to where you won't recoup what was spent.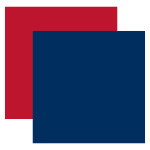 Mudroom Interior Design Services
You have likely taken to Instagram, Pinterest, blogs, and more to gather concepts for a space that does more than hanging coats. While we are all for an excellent floor-to-ceiling transformation, you will want to know a few things when seeking a mudroom remodeling company. 
Know what you feel comfortable spending and share that information with the home remodeler you choose. It is easy to keep adding inspiration to your wish list, but after a while all of those details add to the cost of your mudroom remodel. By sharing this information early on, your remodeler can advise which items from your wish list are doable and which will take you outside your comfort zone.


Have backups ready. You may discover that the items you want are out of the price range you are trying to stay in or that a material you want is out of stock and will be for a while. Having selections to fall back on will keep your project's timeline on target. A good remodeler can help with this by providing you with alternatives during the design phase.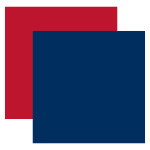 Mudroom Interior Design & Decorating
Here are several mudroom design features that will change your life for the better:
Shelving– The ability to neatly organize items like scarves, coats, snowsuits, hats, shoes, and other pieces of clothing is imperative. Open shelving or closed cabinetry are both great options.
Storage– Use the mudroom to store things used in outdoor activities and sports. This is a great place to store sports equipment such as hockey or football gear.
Seating– Benches are an excellent way to add seating and storage. Individual chairs may be needed if there isn't enough space to build built-in benches for seating.
Laundry Rooms Turned Mudrooms – If you are considering a laundry room remodel and a mudroom remodel, consider combining them. Having your washer and dryer in the same place as your dirty clothes makes perfect sense because it can keep dirt out of other areas of your home.
Sink– A sink can be an excellent feature for washing dirty hands or presoaking super-dirty or grass-stained clothing. 
A Pet Washing Station – Go a step further and include a pet washing station with a hose to keep the dog clean after being outside.
Finishes & Materials– A mudroom doesn't have to be all mud. It can also be a key design feature in your home. The sky is the limit from custom cabinetry and tile or stonework. Remember, this will most likely become your family's main entry into your home.
Get a Free Remodeling Consultation & Project Quote