Scotch Plains, NJ General Contractor
Get a Free Remodeling Consultation & Project Quote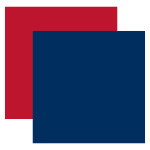 Saving concepts to Pinterest is the fun part of remodeling. You get to combine different elements to create a truly your space. But what happens after? Most homeowners worry about the potential for renovation nightmares. The fear that everything that can go wrong will go wrong takes over the excitement of a dream home. With the right Scotch Plains General Contractor in your corner, you can have the residential remodel you've been dreaming of without the stress and overwhelm.
Our team works with you to create a beautifully redesigned space with an all-encompassing design & construction process that leads to that happy result. We do that by handling the many details that often overwhelm homeowners who undertake a Scotch Plains bathroom remodel or other remodeling projects on their own.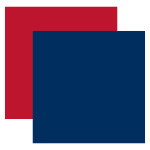 As your Scotch Plains General Contractor, we'll help you select materials and products for your bathroom or kitchen renovation in Scotch Plains, coordinate a design to satisfy your style, and schedule our team to complete electrical, plumbing, and more. Here's what else you can expect when you work with us:
GREAT COMMUNICATION – We work closely with you to create a space that not only meets your family's needs but is completed in the most cost-effective and efficient manner.

QUALITY MATERIALS – Durable and sustainable products that will enhance the beauty of your home renovation.

AMAZING RESULTS – We've built a team of sub-contractors and design professionals who place great importance on building with integrity, creativity, and intelligence.
No matter what you envision for your remodel, you'll enjoy collaborating with a Scotch Plains General Contractor who will listen closely to your ideas to help you develop a design that will result in a project you'll love. Contact us today to get started.
Check Out Our Local Remodeling Services